Progressivism in the Church
Church Revolution in Pictures

Photo of the Week
Assisi pan-religious meeting - 2002
January 2002 - At the invitation of John Paul II, different pagan sects worshipped their false gods in various chapels of the Basilica of Assisi and the Franciscan Monastery.

Above left, Buddhists; right, Animists. Below, first row, Sikhists and Hinduists. Below, second row, Tenrikyian and Shinto rituals.

It is difficult to imagine a more radical profanation of sacred places.

In the Old Covenant when a pagan idol was worshipped in the Temple, the Holy Ghost qualified this as the abomination of desolation introduced in the sacred place (Dan 9:27).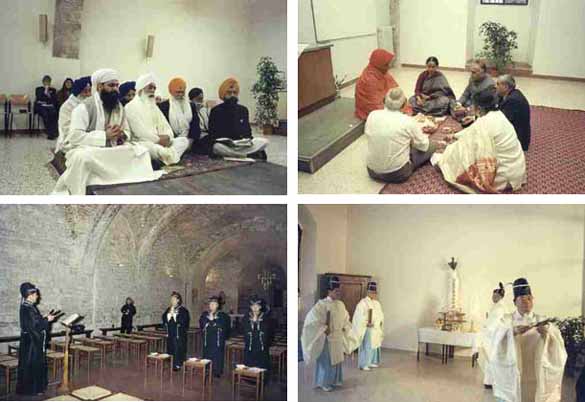 All photos from the Vatican website
Posted October 4, 2004
Pictures | Home | Books | CDs | Search | Contact Us | Donate



©2002-2013 Tradition in Action, Inc. All Rights Reserved