Progressivism in the Church
Church Revolution in Pictures

Photo of the Week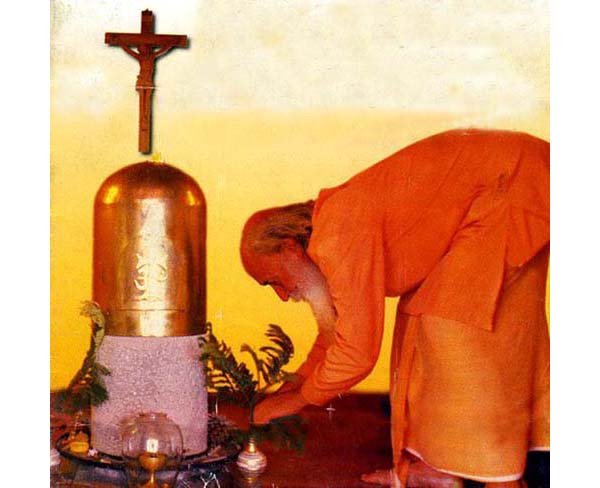 A Tabernacle and a Catholic church in the shape of a Hindu symbol
Spanish Jesuit Fr. Peter Julia, above, became a priest in 1960. In 1966 he was assigned to missionary work in Nasik, India. There, Peter, who changed his name to Shilananda and adopted Hindu customs, said he found "the ideal place for blending Christian faith with Indian culture" ("Mixing Religions: Cross on Shiv Ling," The Week magazine, Oct. 20, 1996).

In Nasik he also built a church in a shape inspired by the most common symbol of the Hindu deity Shiva, the Shiva Linga, below. The Tabernacle where he keeps the Holy Sacrament has this same form, above.

Now then, the Shiva Linga or Shivling is an unequivocal symbol of Shiva. Its origin has many interpretations [Wikipedia], including the one of the Tantras which considers it to be the symbol of Shiva's male organ - check here.

If you need more confirmation of this interpretation you may check this link, but be aware that there are obscene figures.

It is quite impressive that, to our knowledge, neither the Vatican Congregation for Divine Worship nor the Society of Jesus has forbidden such blasphemous experiments.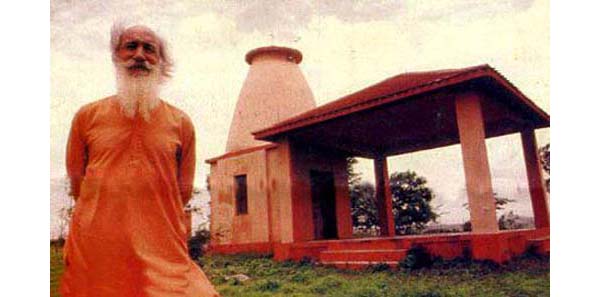 The Week, October 20, 1996
Posted February 25, 2007

Related Topics of Interest

From India: Shiva Linga Is actually a Male Symbol

Card. Ivan Dias Paying Homage to a Hindu Deity

Mother Teresa Worshipping Buddha

Jesuit Performs Hindu Dances

John Paul II Kneeling at the Tomb of Gandhi

John Paul II Praises Buddhism in Bangkok

Benedict XVI Greets a Buddhist Delegation of Monks

Benedict Meets Buddhists at St. Peter's Square

Is Benedict XVI Adopting a Buddhist Agenda?
Pictures | Home | Books | CDs | Search | Contact Us | Donate



©2002-2013 Tradition in Action, Inc. All Rights Reserved