Communist Army pays tribute to JPII
On October 15, 2004, to celebrate the 26th anniversary of the election of John Paul II as Pope, the choir of the Communist Russian Army was allowed to perform at the Vatican. The performance was at the Paul VI Hall above, and John Paul II was seated in a chair in the central aisle.

It is quite curious that the worst enemies of the Catholic Church such as Judaism, Freemasonry and Communism paid sincere homage to Pope Wojtyla for his priceless help in spreading their ideals.

Perhaps this symbolic take-over of the Vatican by the Communist Army will open the eyes of those naive conservatives who still believe the tale that John Paul II destroyed Communism.

Below first to third rows, the choir performs with the sinister sculpture of the risen Christ in the background; fourth and fifth row, female soldiers in mini-skirts marching on stage captivate the audience of monsignors with their charms; sixth row, the soldiers and the audience salute the flags of the Communist Army, Navy and Air Force; last row, Comrade Wojtyla receiving the thank you of the Red Army.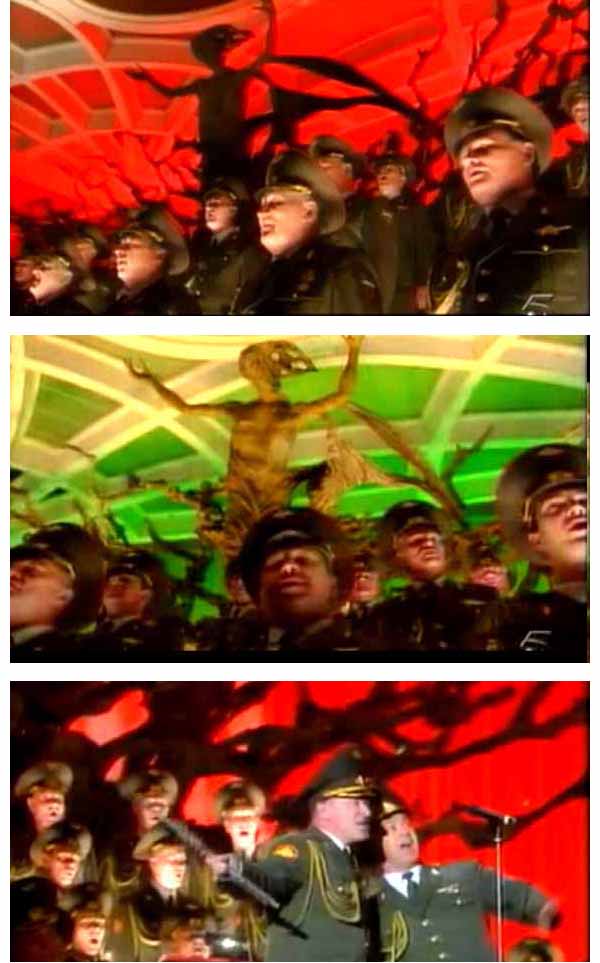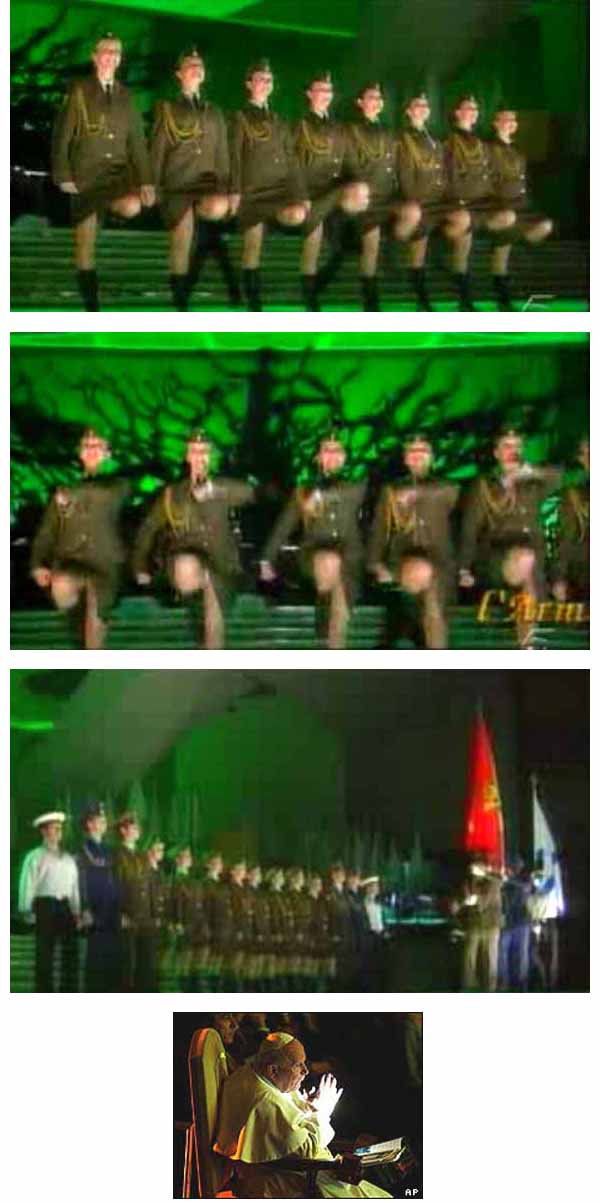 Posted September 20, 2009

Related Topics of Interest

JPII: Communist Authorities Should Be Trusted

JPII Posing under a Billboard of Communist Leaders

JPII Saying Mass under a Billboard of Che Guevara

John Paul II Did Not Destroy Communism

Pope Wojtyla Supporting Communism in Poland

Jaruzelski Received at the Vatican

Marxist Background of Karol Wojtyla