Progressivism in the Church
Church Revolution in Pictures


Photo of the Week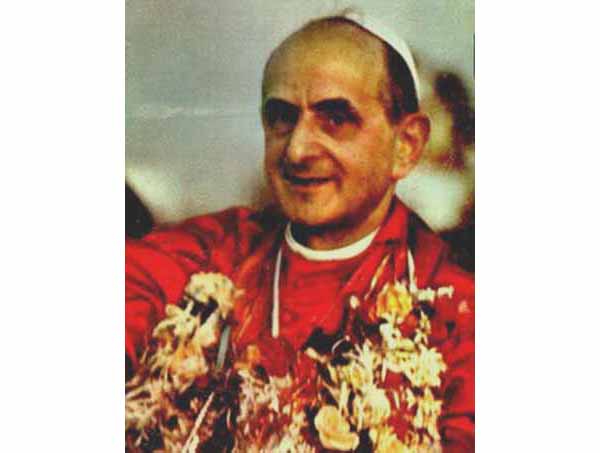 The Beginning of Inculturation
On December 4, 1964, Paul VI landed in Bombay, India. In the welcoming ceremony an innovation was made, and the Pope allowed several flower garlands to be placed over his head. The garlands are typically used at Hindu ceremonial functions.

With that symbolic act, we saw the start of the flood of adaptation of the Catholic Church to regional cultures in general, and to Buddhism and Hinduism in particular. All the Buddhist spirituality and Hindu asceticism that was later introduced into the religious life of the West - and is increasingly dominating it - can be considered as present in this first act of inculturation.
Posted February 22, 2009

Related Topics of Interest

Statue of Buddha over a Tabernacle in Assisi

A Tabernacle in the Shape of a Hindu Phallic Symbol

Benedict's Affinities with Buddhism

Pope Wojtyla Paying Homage to Buddhist Guru

Is Benedict XVI Advancing a Buddhist Agenda?

Hindu Dancers at the Wurzburg Cathedral

The Vatican Wishes Hindus a Happy Dwali

Buddhism Taught at Loyola University
Pictures | Home | Books | CDs | Search | Contact Us | Donate



© 2002- Tradition in Action, Inc. All Rights Reserved