Progressivism in the Church
Church Revolution in Pictures
Photo of the Week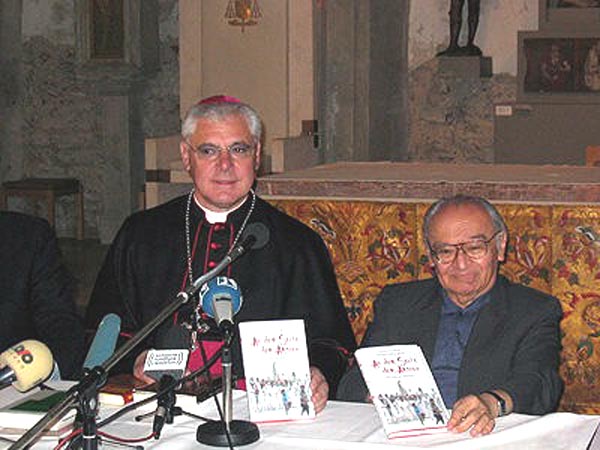 Archbishop Muller co-authors a book with Gustavo Gutierrez
Above
you see a photo from the launching of the book
Taking the Side of the Poor - Liberation Theology
(
An der Seit der Armen - Theologie der Berfewuing
) co-authored by Dominican Fr. Gustavo Gutierrez and Bishop Gerhard Ludwig Muller. The event took place in Regensburg in 2004 and was promoted by Augsburg Sankt Ulrich Verlag.
According to
book reviews published
on that occasion, the work by Gutierrez-Muller is "a crystal-clear critique of Capitalism," an "exciting and explosive work that throws the capitalist Christian world into turmoil." In words he delivered to students present at the launching event, Muller explained that although Liberation Theology is "completely different from Marxism, it sometimes uses Marxist terminology and other methods of Marxist origin."
He considered "in Western societies those who comfortably perform their spiritual routine, participating in rituals and traditions inside this economic order," as being part of the "structures of sin." The same would apply, he added, to "those whose lifestyle and stability benefit from the exploitation of others. Whoever wants to be a Christian is obliged to do something so that this earth becomes livable for all."
Both authors emphasized that Liberation Theology is a reaction of the conscience against abuses, an effort to put an end to injustice. Applied to the situation of Europe, Muller stressed that, "as Christians we cannot stand idly by as more and more workers are being marginalized. It is important to emphasize the responsibility of capital."
These words are expressive of the line of action the Congregation of the Doctrine of the Faith will take under Archbishop Gerhard Muller's command.
They are also expressive of the approach Benedict XVI wants to take in the last phase of his pontificate. These are important changes that oblige Catholics to keep a close watch.
Note: Since we do not read German, the words of Bishop Muller were transcribed to English by an automatic electronic translation. Correction of any imprecision in the words above will be very welcome - TIA

Posted July 22, 2012
________________________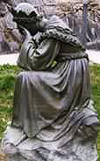 Our Lady of La Salette,
restore the Holy Church.