Progressivism in the Church
Church Revolution in Pictures
Photo of the Week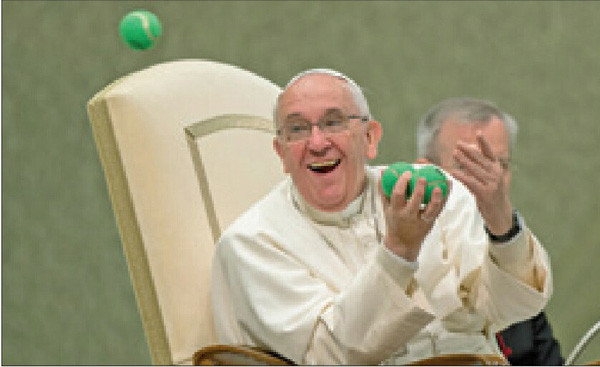 Jester Bergoglio performs in circus show
As part of the General Audience of Wednesday, January 28, 2015, a circus performed some acts for Pope Francis. One of the jugglers invited Bergoglio to take part in his act by offering the Pope some green tennis balls,
below first and second rows
. The Pope accepted and actually tossed one ball to the juggler,
above and last row below
.
Bergoglio appears to have found his true identity in this performance. Since he does not fit the profile of a Pope, we wonder whether he should have followed a circus career to feel himself fully realized.
A video of the circus show with this episode is available
here
.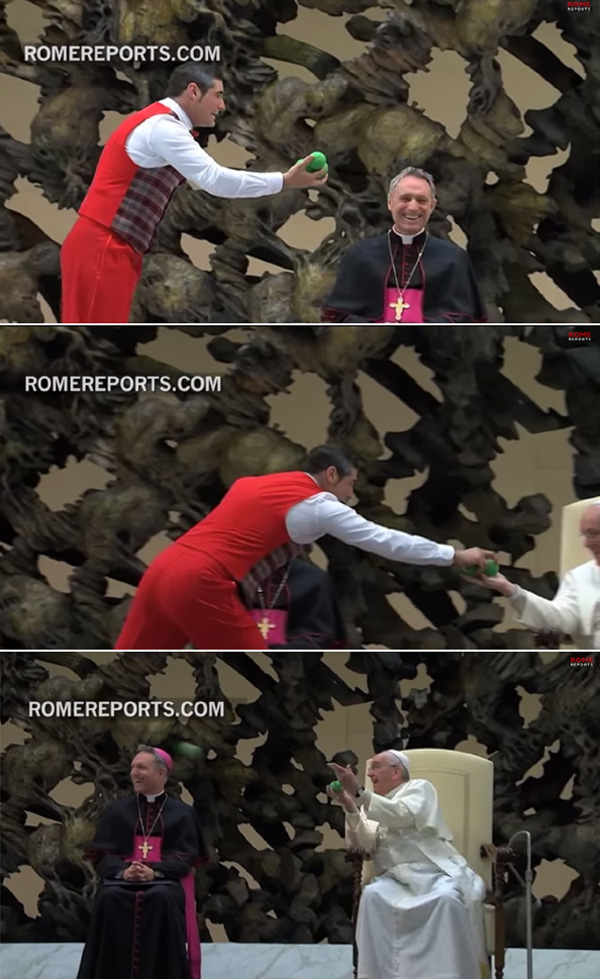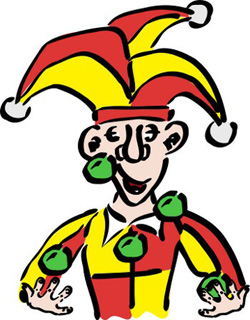 Posted February 1, 2015
________________________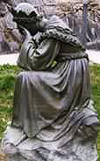 Our Lady of La Salette,
restore the Holy Church.