Progressivism in the Church
Church Revolution in Pictures
Photo of the Week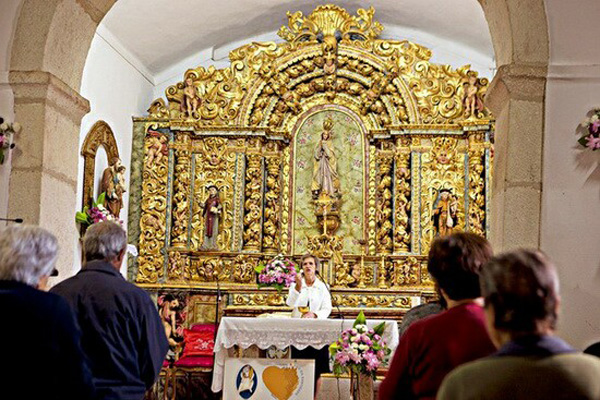 Women replace priests in Portugal
In Portugal it is becoming more and more frequent to find women replacing Catholic priests for the Sunday religious services.
They still are not saying the Mass, but they carry out many functions that a priest normally does. From the altar they conduct the Sunday service, which consists in reading the Gospel and Epistle, commenting on them, directing the songs and prayers and distributing Communion to those present.
This practice has been encouraged by the priests themselves, as is the case of Fr. Manuel José Marques, who is in charge of seven parishes in the region of the Alentejo, Portugal. He directs a group of 16 laypeople – eight women and eight men – who give this type of assistance when he cannot be at one of his parishes.
The lady in the last two rows, Claudia Rocha, age 31, divorced, is one of these "ministers." She tells the press: "If I were not here today, this church would be closed. It doesn't matter if it is a woman, a deacon or a priest: What matters is that he or she is someone who belongs to the community and represents a link with the priest when he is not present."
Fr. Marques says that there is nothing new in this practice since it was long planned by the Church and has been put into practice since the 1980s. He argues that these experiments have been made also in Germany, France, Switzerland and the United States.
In case our readers did not realize it, here we have women replacing priests – one more step toward the ordination of women...
News reports in Portuguese
here
and
here
.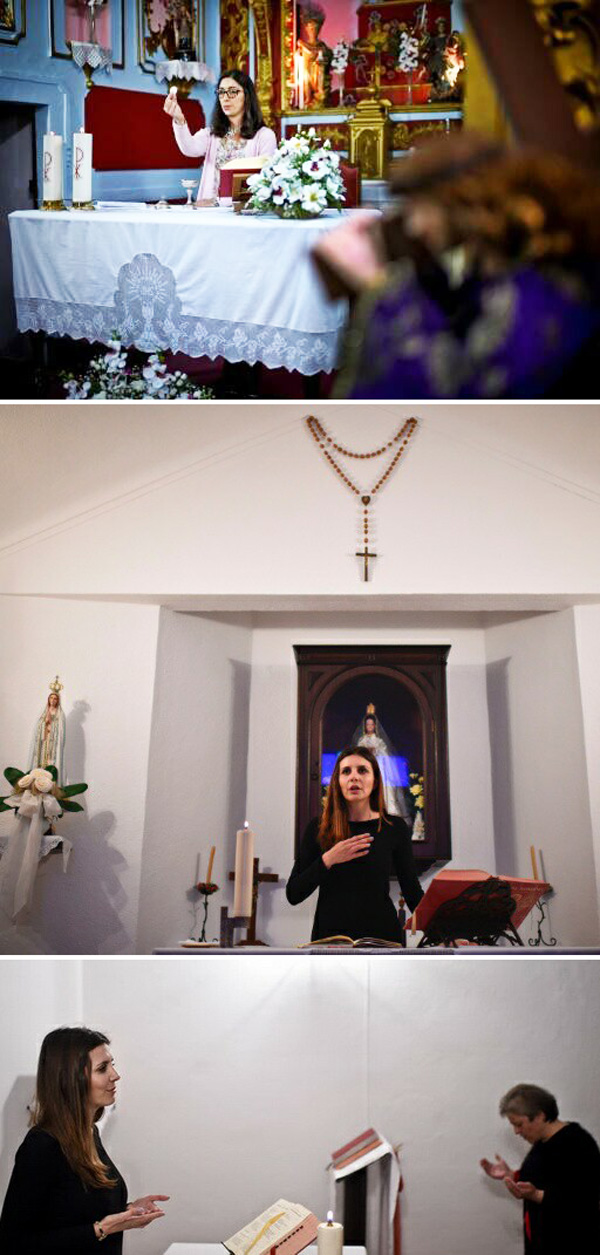 Posted May 7, 2017
________________________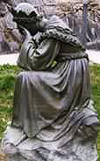 Our Lady of La Salette,
restore the Holy Church.
________________________