Progressivism in the Church
Church Revolution in Pictures
Photo of the Week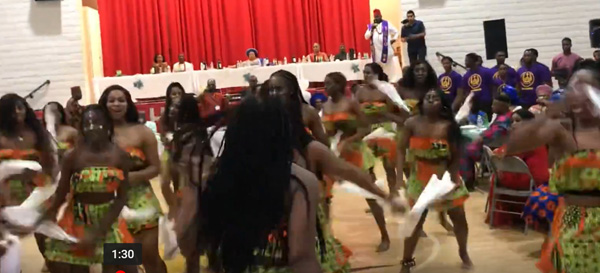 Sensual performance at Catholic Convention in California
Igbo is an
ethnic group
of Nigeria in the South who have their own
language
.
The Igbo Catholic Youth Group of Houston, Texas, performed local dances at the Igbo Catholic Community Convention (
ICC-USA
) 2019 in Hayward, California, on June 29, 2019.
Traditionally the Igbo groups dress well,
last row below
, but the Igbo's Houston group performances are becoming increasingly immoral in dress and sensual in movements as seen on this page.
The conventions of the Igbo Community are led by priests – in the photo
above at rig
ht one of them stands with a purple stole, filming the dance.
The IGBO Catholic Community of Houston is led by Fr. Romanus Muoneke, National Chaplain of ICC-USA. This particular dance was approved by the United States Conference of Catholic Bishops' coordinator of Cultural Diversity in the Church, Sister Joanna Okereke.
So, instead of promoting good morals with peoples by preaching the benefical principles of the Gospel, the Conciliar Church induces them to return to their primitive vices and encourages their practice in the name of "preserving local cultures"...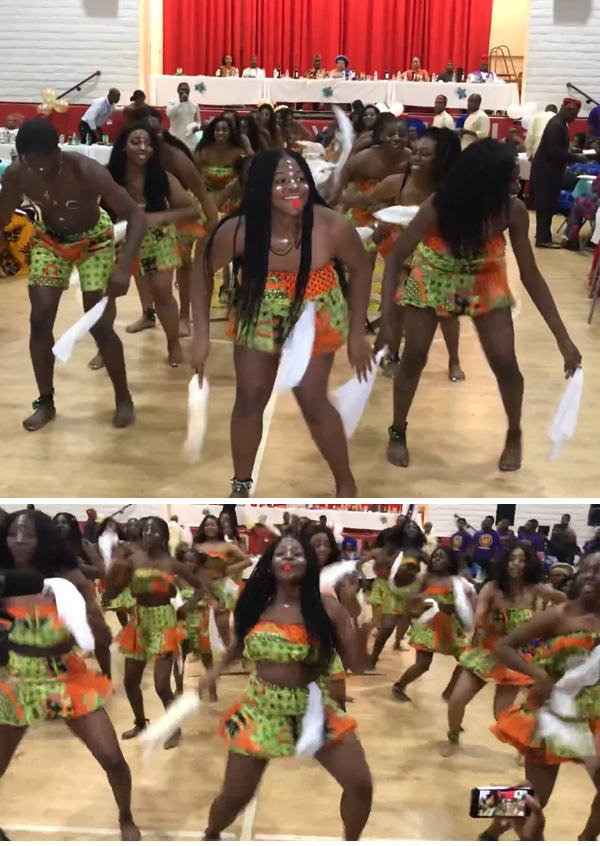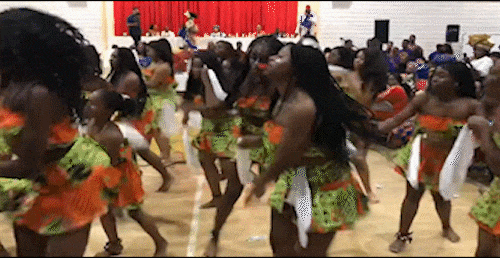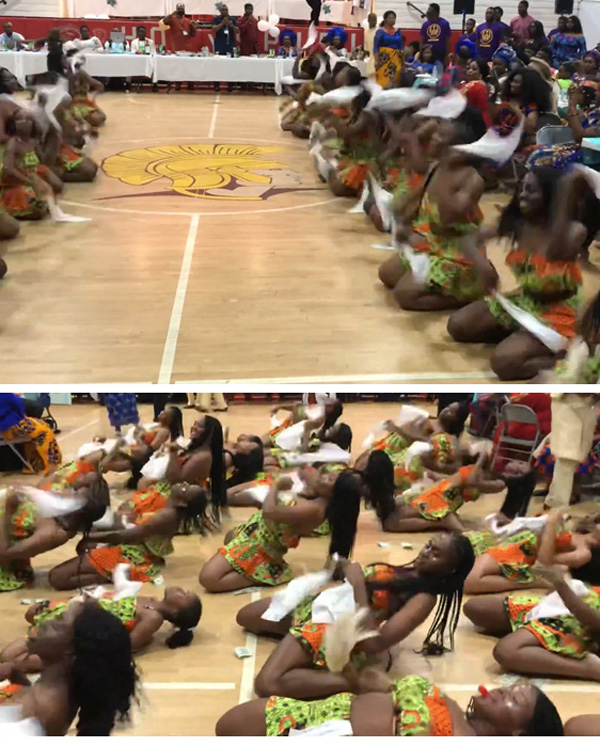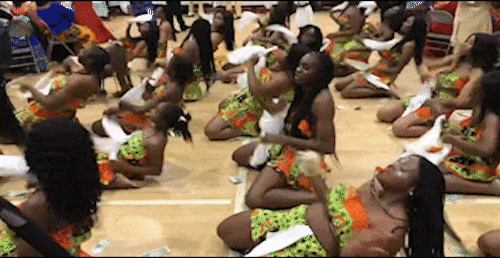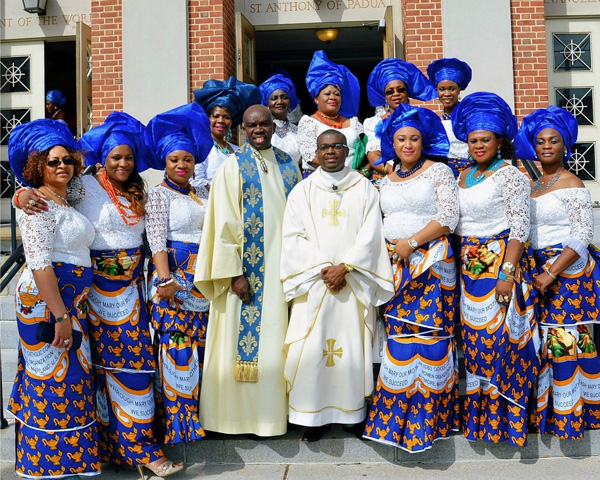 Posted August 18, 2019
________________________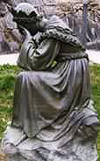 Our Lady of La Salette,
restore the Holy Church.