Progressivism in the Church
Church Revolution in Pictures
Photo of the Week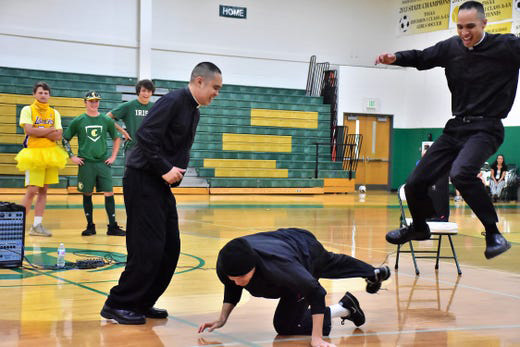 Fathers of Mercy engage in 'New Evangelization'
On September 24, 2019, during an all-school assembly at Knoxville Catholic High School (Knoxville, Tennessee), priests from the Fathers of Mercy breakdanced and beat-boxed in order to "reach out to young people."

Fr. Joseph Aytona, Fr. Jewel Aytona and Fr. Ricardo Pineda are from California and undoubtedly revealed themselves to be in very good physical condition. However, since a priest is suppose to be an alter Christus (another Christ), it is very difficult to imagine that Our Lord Jesus Christ would perform such clownish dancing.

In other words, it is a de-sacralization of the priesthood made under the pretext of trying to reach the youth.

Besides, it is a fundamental strategic error since the best among the youth want to follow sublime ideals, and not be wooed by modern contrivances. The young persons who are satisfied with their modern way of being are the mediocre ones. Thus, lowering the priesthood to the level of today's youth is fated to alienate its best elements, the authentic Catholic leaders, whom the Church should attract.

In short, the "New Evangelization" loses on both counts: when it abandons the sacral character of the priesthood and when it alienates the noblest elements of the youth.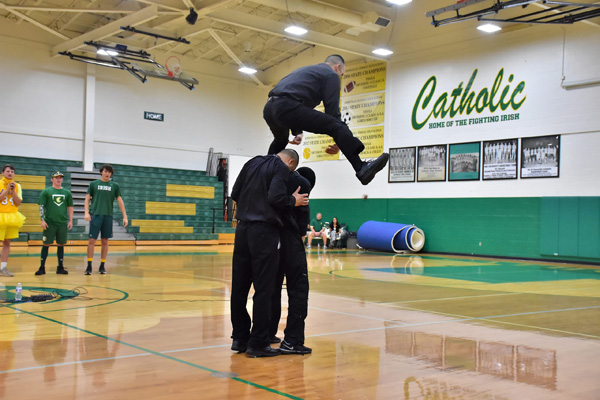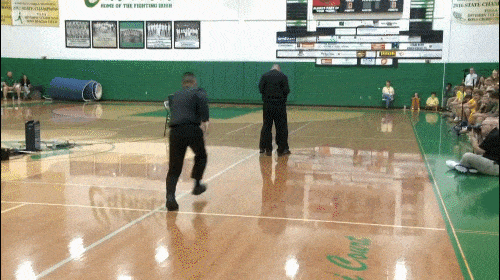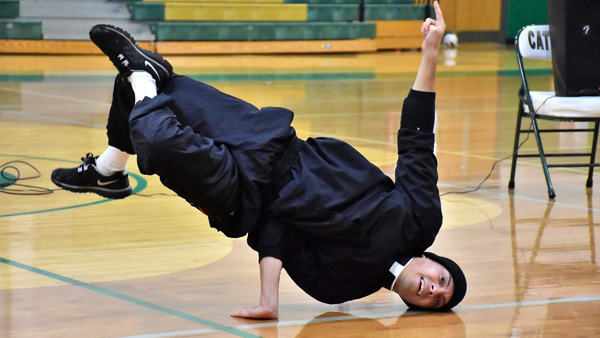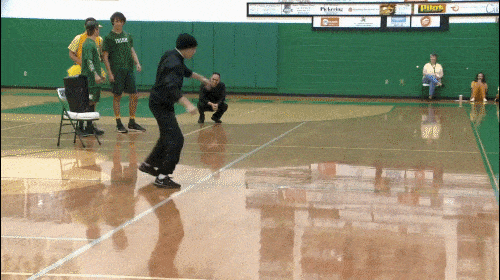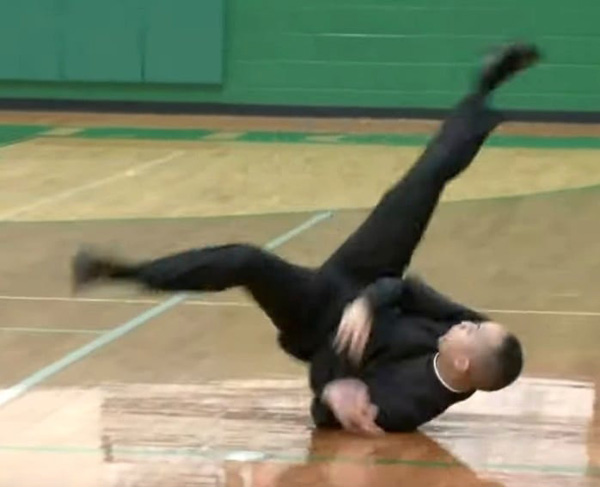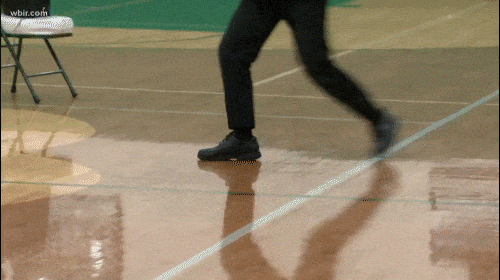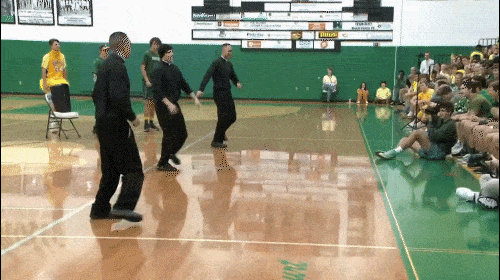 Posted October 20, 2019
___________________________



________________________