Progressivism in the Church
Church Revolution in Pictures
Photo of the Week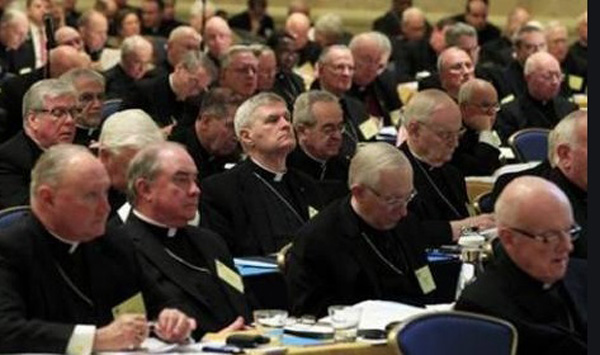 Catholic Prelates hide their Crosses
One of the characteristics of the post-conciliar Bishops and Cardinals is to hide their Pectoral Crosses when wearing their laymen-style suits. We have been seeing this practice for decades.

No matter what practical reason they may give, it looks very much like a custom that sprang out of human respect to affirm their faith in the Crucified Christ or to offend the religious sensibilities of Jews, Muslims or pagans.

We are featuring here American Prelates at various meetings and public speeches who are following this practice, but it has extended to the whole Conciliar Church.

In the last row, we see Card. Jorge Bergoglio of Buenos Aires and Card. Claudio Hummes, Prefect of the Congregation for the Clergy, attending the meeting of Latin American Bishops held in Aparecida in 2007. Hummes hid his Cross; Bergoglio forgot his...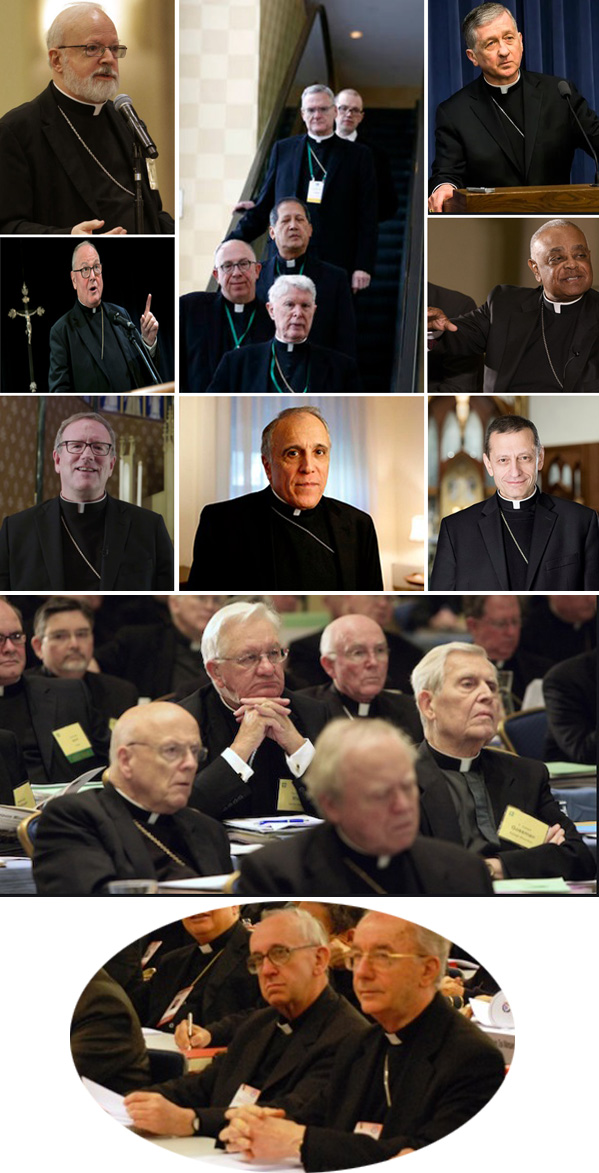 Posted January 19, 2020
________________________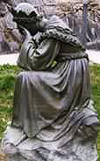 Our Lady of La Salette,
restore the Holy Church.