Progressivism in the Church
Church Revolution in Pictures
Photo of the Week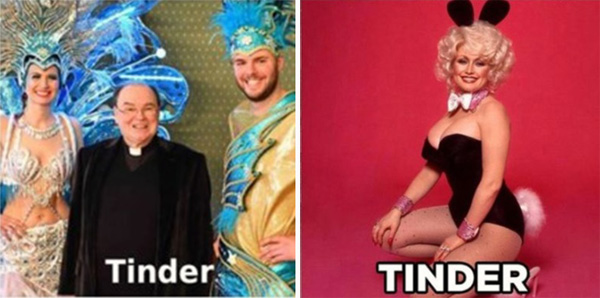 German Bishop enters the 'Dolly Parton challenge'
Bishop Bertram Meier, the new Bishop of Augsburg, Germany, accepted the "challenge" of American country singer Dolly Parton.
The new Internet-hype is being called the "Dolly Parton Challenge." It consists in posting a four photo mosaic of yourself showing how you would represent yourself on the four different social media outlets Linkedin, Facebook, Instagram and Tinder, see
first group below
. The singer started the game by posting photos of herself including the one
above right
, as a Playboy Bunny. The caption read, "Get a woman who can do it all" with a winking emoji.
Now then, it is well known that Playboy Bunnies are immodestly dressed cocktail waitresses and hostesses of
Playboy Clubs
, founded by
Hugh Hefner
who also published the infamous
Playboy
magazine. The amoral magnate made his fortune by disseminating obscenity and played a powerful role in advancing the sexual revolution of the '60s.
It is also known that Tinder is a dating website.
So, when Dolly Parton posted her photo as a Playboy waitress showing her "Tinder" side, the implication is that she was promising hot pleasures to any boy-friends-to-be.
Next, the Bishop of Augsburg took the "challenge" and posted four photos of himself, see
second group below
, including the one
above left
.
The fact that Meier posted an analogous sequence of photos, including the photo in which he appears with a scantly dressed woman, implies that he wants the world to know his sexy side.
We believe that this is not the ideal moral behavior that Catholics should expect from one of their Bishops...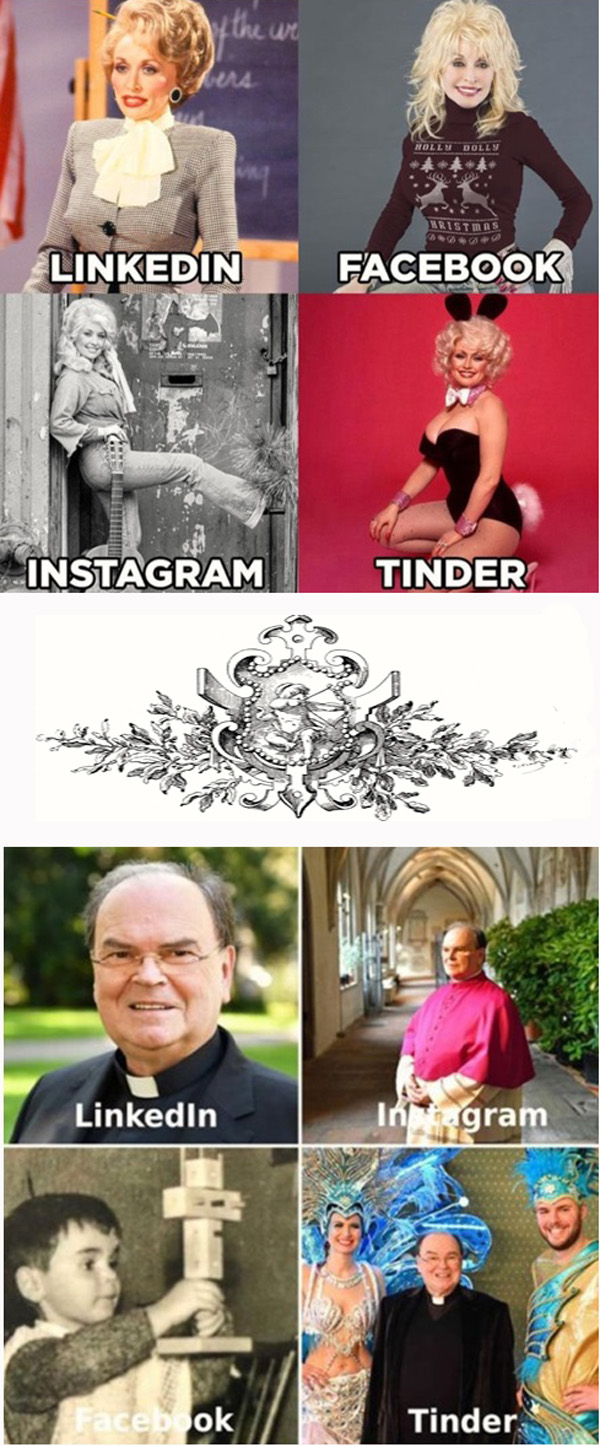 Posted February 23, 2020
________________________