Progressivism in the Church
Church Revolution in Pictures
Photo of the Week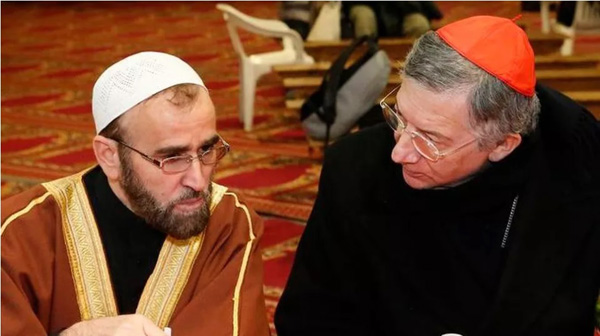 Patriarch asks for a mosque in Venice
Above
you see Card. Francesco Moraglia, Patriarch of Venice, visiting the Islamic Center of Prayers in the municipality of Marghera, in the commune (county) of Venice.
After the visit, the Patriarch stated that the times are ripe for building a mosque in Venice. With this, Moraglia follows the precedent of
Card. Giuseppe Betori
of Florence who in 2017 gave a piece of property belonging to the Archdiocese to the Muslims to build a mosque.
On that occasion Betori alleged that he did so to comply with the Vatican II directive of religious liberty and freedom of cult.
Moraglia's initiative, which was made public in February, is raising strong criticism among his faithful in Venice. He is being correctly accused of
religious relativism
.
Do you believe that present day Vatican or Pope Francis will stop such actions? No, they will not. The only possible way to stop this universal apostasy is the divine chastisement predicted in Fatima, which will end this apostasy and, with Our Lady's miraculous intervention, will create the conditions for the Reign of Mary to be installed.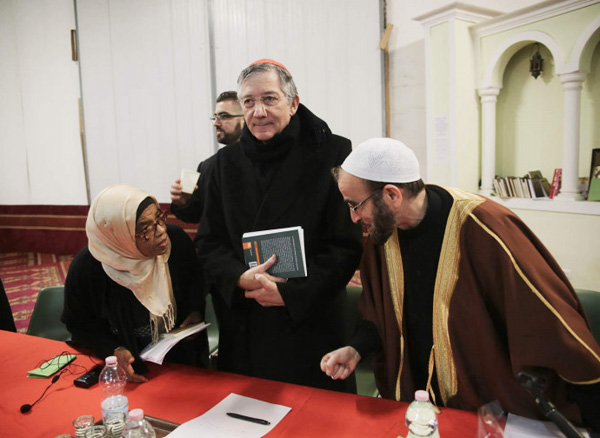 Posted March 15, 2020
________________________