Progressivism in the Church
Church Revolution in Pictures
Photo of the Week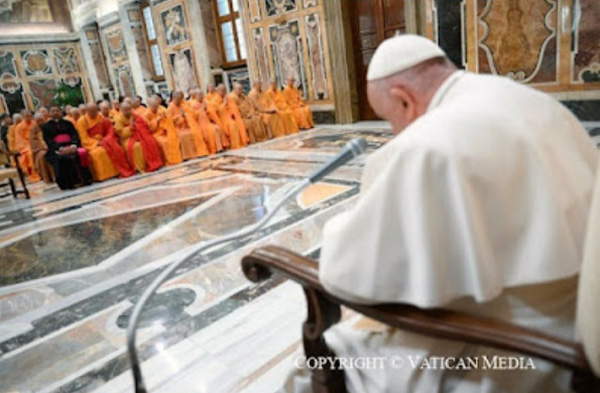 Francis receives Taiwan Buddhists at the Vatican
After praising the "sacred values and principles of Buddhism," Francis directed the following words to the Taiwanese delegation of Buddhist monks he invited to the Clementine Hall in the Vatican on March 16, 2023:
"Dear friends, it is my wish that this educational pilgrimage will lead you,
guided by the thinking of your spiritual master Buddha, to a deeper encounter with yourselves and with others,
with the Christian tradition and with the beauty of the earth, our common home."
Thus, with his gesture of inviting these pagans to the Vatican and his words praising Buddha as a legitimate spiritual master, Francis falls into religious indifferentism, which is a heretical doctrinal position duly condemned by the Catholic Magisterium (
here
,
here
and
here
).
One more sample in the long line of his heresies and one more case of his continuous practices of this heresy (
here
,
here
,
here
and
here
).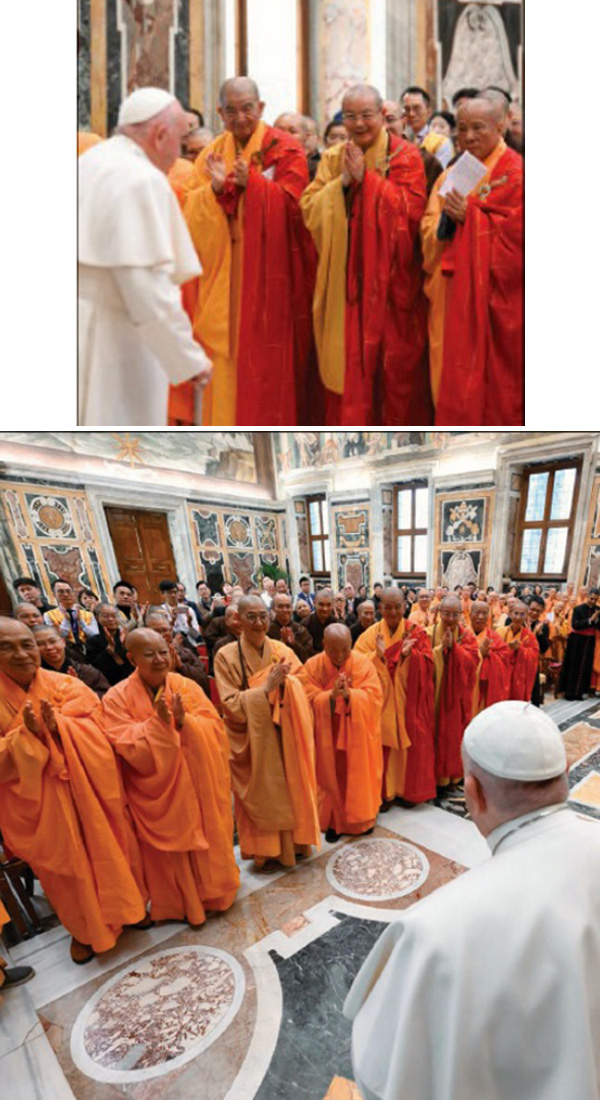 ,

Posted April 2, 2023
___________________________
________________________