Progressivism in the Church
Church Revolution in Pictures
Photo of the Week
Pro-transsexual chosen for the See of Buenos Aires
Above
you see Fr. Jorge Garcia Cuerva baptizing twins adopted by a "couple" of homosexual men; one,
at left,
had previously gone through a surgery to "change sex" and become "Florencia." The twins were generated by
in vitro
fertilization at a clinic in San Diego, California.
At the time - August 25, 2012 - Fr. Garcia Cuerva was serving as a priest at Most Holy Sacrament Church in Buenos Aires, as TIA reported
here
in September 2012.
During the 11 years that separate that baptism from today, Garcia Cuerva has received all possible support from Pope Francis, who named him a Bishop in 2017. Some weeks ago he was chosen to be the new Archbishop of Buenos Aires and will be installed in the office in July of this year. Now then, since Buenos Aires is a Cardinal's See, this implies that shortly he will receive the Cardinal hat.
Since he was raised to this important Archbishopric at the young age of 55 and Francis has already made a sufficient number of Cardinals to elect the next Pope, we cannot help but wonder if Francis is preparing Garcia Cuerva to be his successor...
The morality and deep-set progressivism of the new Archbishop of Buenos Aires can be evaluated by the photos
below on this page
.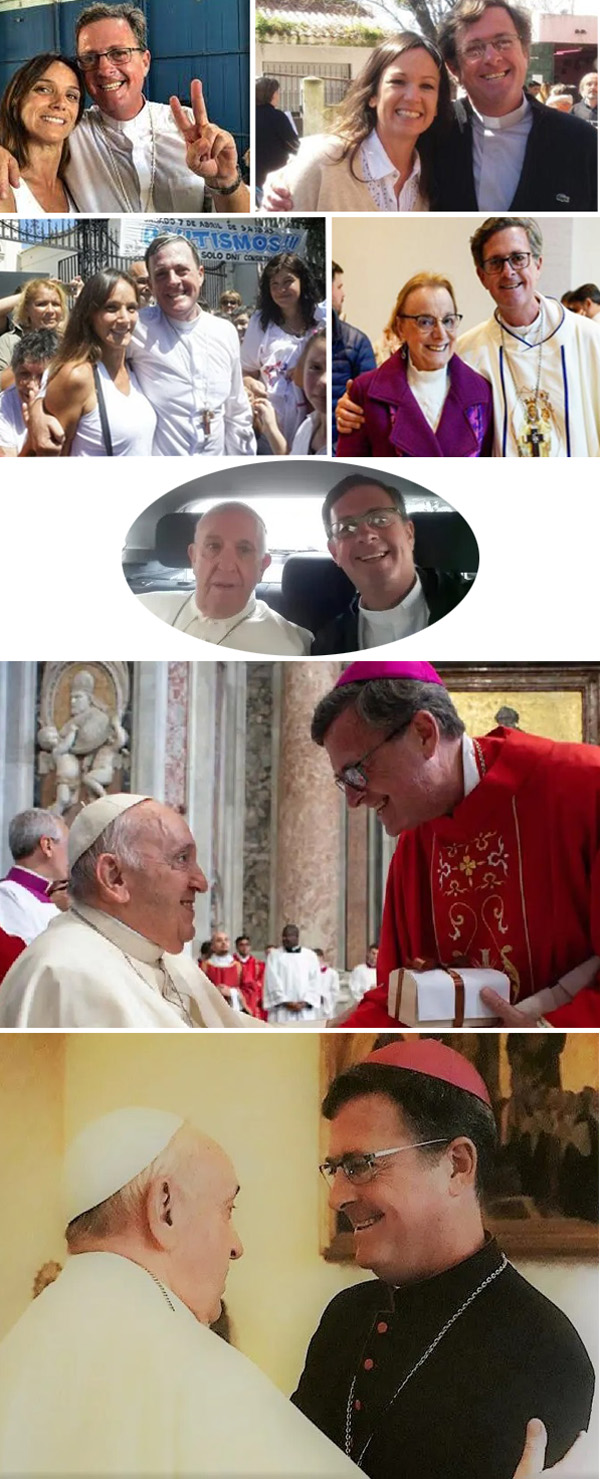 Posted July 9, 2023