"Is not ours an age of mislived lives, of unmanned men? Why?... Because Jesus Christ has disappeared. Wherever the people are true Christians, there are men to be found in large numbers, but everywhere and always, if Christianity wilts, the men wilt. Look closely, they are no longer men but shadows of men. Thus, what do you hear on all sides today? The world is dwindling away, for lack of men; the nations are perishing for scarcity of men, for the rareness of men...

"I believe: there are no men where there is no character; there is no character where there are no principles, doctrines, stands taken; there are no stands taken, no doctrines, no principles, where there is no religious faith and, consequently, no religion of society. Do what you will: only from God you will get men." (Cardinal Louis-Edouard Pie, Bishop of Poitiers, Homily for Christmas 1871)

We are living in the age of wilted men. Men today are bereft of faith and reason, virtue and character, honor and dignity. Men are empty vessels because the enemy has emptied them of the Catholic Faith. Progressivism has cultivated limp daffodils where once were virile men. It has replaced man with a curious species whose voice has been reduced to whimpers and sobs, a character more fitted to caricature than living and fighting against a world surrendering to Satan.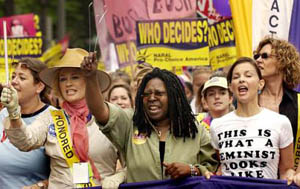 Above, feminists demand more civil rights; below, women take over liturgical roles in the Catholic Church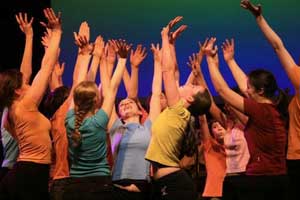 The heroic Bishop of Poitiers, Card. Pie, said that we have "unmanned men" because Jesus Christ has disappeared. Christ has disappeared because He has been shown the door in our society and the Conciliar Church, the wicked institution that claims Catholicity but is instead the diabolical deception resulting from the evils of Vatican II and the progressivist assault preceding it.

C.S. Lewis wrote The Abolition of Man in 1943 during the slaughter of the Second War against Western Civilization. In the chapter, 'Men without Chests,' he presciently wrote this, still pertinent today:

"And all the time - such is the tragi-comedy of our situation - we continue to clamor for those very qualities we are rendering impossible. You can hardly open a periodical without coming across the statement that what our civilization needs is more 'drive', or dynamism, or self-sacrifice, or 'creativity'. In a sort of ghastly simplicity, we remove the organ and demand the function. We make men without chests and expect of them virtue and enterprise. We laugh at honor and are shocked to find traitors in our midst. We castrate and bid the geldings be fruitful."

With this brilliant text, C.S. Lewis met his peer Card. Pie.

In his work Revolution and Counter-Revolution, Prof. Plinio de Correa Oliveira said, "In times of great crisis there are two types of men: those who are overwhelmed by the crisis and those who rise up to resist the trend of events and so change the course of History."

Our times call for manned men, men with chests, and those who rise to resist events to change the course of History. The Church needs men, the revitalized Church Militant on the move to resist and fight the enemies in the world. Instead, that revolutionary Conciliar Church promotes the Church Groveling, men overwhelmed by crisis, men who promote the crisis. It is a "church" of darkness, a "church" of unmanned men. We need the army of Church Militant to rise against the enemy's occupation of our Church and society.

But before we return to this matter, let's look at how we have descended to such a state where men are no longer men.

Feminism vs. patriarchal society

In the 1962 pamphlet What's Become of Father? Catholic scholar John O'Brien reports that the "problem" of the father and his role was troublesome even then. We mistakenly think of the '50s and '60s nostalgically as "good" times for the Church, the family and men. He is wrong. The assault against all three was already in full swing.

O'Brien wrote: "Time was when father was the revered head of the household, to whom the children turned for guidance in all important decisions; he was respected for his wisdom and experience, and loved for his devotion to his family. No event in the home was complete without his presence." Such a vaunted position in the natural order of the family drove the fringe element of feminism into a ravening rage.

These harridans screamed in the streets, sharpening their tongues and knives, then went after men with a vengeance. They hated the "patriarchal" society. They vowed to destroy it. With millions of dollars pumped into academic programs called "Women's Studies" in the nation's colleges and universities, feminists rose to dominance. These "studies" were funded in great measure by the Rockefeller Foundation.

With the rise of feminism and women in the workplace, many women lost their natural loving instincts. Consequently, the family fell into disarray, morals declined and birth rates plummeted." O'Brien suggests this is the case because, even in 1962, "the child's chief, if not his only parent, is the mother, while the father is relegated to the position of a mere breadwinner." Since then the father has ceased even to be the breadwinner and has become merely an inconsequential oaf, as countless advertising spots remind us.

The father's role ridiculed by the television

Already in the early 1960s, commentators remarked on the father's haplessness. Dr. O'Brien cites research affirming how modern culture set the woman up as a beautiful powerhouse of sex appeal and dynamic capability, relegating the male to a position of ridicule as an awkward and hapless galoot.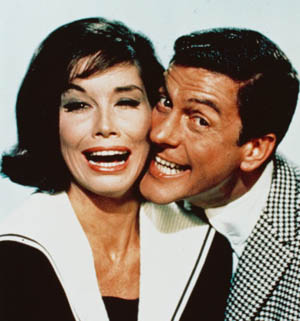 The idiot husband begins with Dick van Dyke, above, and progresses to Home Improvement doltish husband, below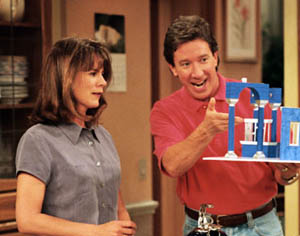 Reflecting the feminist vision of the male, the popular soap operas of that time pictured men as "simple-minded, easily-bamboozled and fairly expendable oafs." In the halcyon days of television sit coms in the late '50s and early '60s, the trend toward oafishness began with Dick van Dyke's character of Rob Petrie in The Dick van Dyke Show.

As society continued its unabated descent into filth and despair, more "fathers" appeared on the television horizon. Some fathers were still portrayed as adequate, The Andy Griffith Show and The Courtship of Eddie's Father being two examples of note. But families were changing significantly with wives as co-breadwinners, usually in high powered jobs, like Claire Huxtable in The Cosby Show, where she was an attorney and he, Cliff Huxtable, a pediatrician working from the basement in his home.

The descent of the father continued with Home Improvement, showcasing Tim Allen as a ridiculous handy man wannabee who ran an unsuccessful cable network show. Allen was saved continually by his wife. If it were not for her, the show implied, Taylor and his three sons would be living in filth, reeking of perpetual body odor, wearing cardboard boxes for shoes and garbage bags as clothes.

In Home Improvement the mother's true role as her husband's helpmate and "sun of the family" as Pope Pius XII tells us, became a caricature. Men were seen as pigs that need women to clean them up and boss them around. That reinforced the twisted feminized view.

Anyone who watches sit coms today can see that this early tendency to present men as big boys and fools has continued and exacerbated without restraints.

There is no doubt that the great majority of modern men have been hermetically sealed in the baggie of feminism. Nearly all are too timid and fretful to break free to demand their natural authority as men and as heads of households.

Abandoning comforts and entering the battle

For the Church, true men are vital for her restoration. Sadly, even traditional Catholic men have been too inculturated by the filth of Progressivism. Men have become weak and ineffectual.

We must remember the words of Job, (7.i), "the life of man upon earth is a warfare." We are seduced by comfort and consumption, beset by economic woes and the vagaries of antichrists in politics.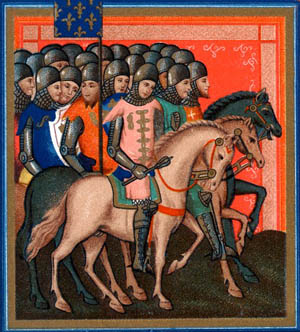 Crusaders, calm and militant, prepared for battle

In an article on this website we find these words of wisdom:

"This is not the hour to abandon the Mystical Body of Christ to its enemies and run off to some solitary forest to avoid personal inconveniences. This is the hour to enter the battle with increased vigor, to re-conquer every inch of soil the enemies took and rebuild in that place the same sacred institution more militant, pure and glorious than ever, so that the Church will be ready to face, under the protection of Our Lady, all other possible enemies until the end times."

St. Bernard roused the men of his time to enlist in the Second Crusade with stirring words: "All you who hear me, make haste to calm the wrath of Heaven! Leave off imploring His goodness with futile lamentations or mortifying yourself with disciplines, but rather take up your invincible shields. The clamor of arms, the dangers, difficulties and fatigues of war, these are the penances that God imposes on you."

We should pay heed to them in our continuing crusade to storm the captured citadel and free the imprisoned Truth. We Catholics can still be the great men needed for our times. We must go into the world, in all domains, to battle for Holy Church and her dignity. We must recapture that which has been taken, defend those assaulted, and restore to God His rights.

What a horrible thing it would be if we, as Catholic men, dropped our arms and fled the battlefield. Then, to end with the words of the heroic Card. Pie, "What a disappointment for mothers to realize that the male they gave birth to is not a man, and will never deserve to be called a man!" We are Catholic men or we are nothing.



Posted September 26, 2011
Dario McDarby is a Catholic layman who writes the blog
Watching the Wicked Seed

Related Topics of Interest

The Role of Authority in the Family

Today's Irresponsible Fathers

The Debasement of the Flag and Man

Forfeiting a Game for Principles

The Four Temperaments

Please Say Children, Not Kids

Tradition, Stagnation and Progress

R-CR in the Tendencies, Ideas and Facts

Related Works of Interest