Manners
Dos and Don'ts in Photos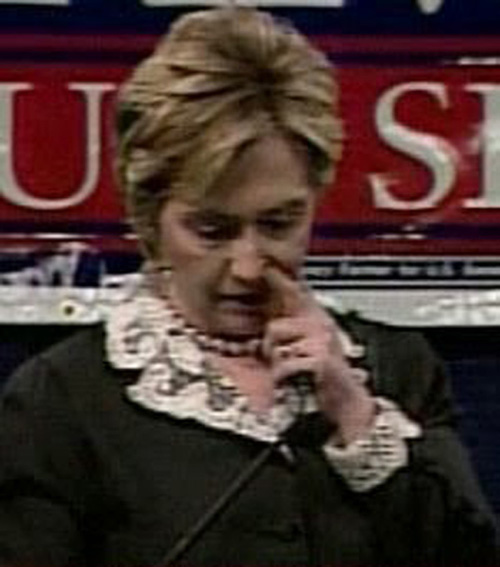 Don't pick your nose in public
No matter how important you are or you imagine yourself to be, there are some rules that you can never break. One of them is to never carry out your private hygiene in public.
The reason for this rule is that all of us were conceived in original sin and, consequently, have many prosaic needs of hygiene that must never be done in public view. Of course, we have to take care of such matters in private, but they are so prosaic that they cause general revulsion and rightly so.
What are the things you must avoid? Using your fingers to pick your nose, to clean your ears or your mouth. This is not all, but if you are careful in these matters it is a good start and you will not commit a public gaffe, like you see above.
Be aware that such improprieties repeated several times will certainly raise a strong suspicion that you are not well-bred, but rather a rude and discourteous person.
Even if you are a known person like then-Senator Hillary Clinton, you will not be protected from this criticism.
Don't pick your nose in public.
Elaine M. Jordan
Photo from the Internet