Art & Architecture
Lockdowns Destroying
What Is Left of Classical Music
Since I spent nine years in music school, I receive emails from classical music news sources and performing groups from time to time. I think it is common knowledge that classical music was already on the decline, but I was shocked – yet not surprised - to receive some news that illustrate the effects the lockdowns are having on this field.
What follows is a non-exhaustive compilation on what has happened to the music sphere in 2020:
May 8 –
The prestigious
Brussels' Queen Elisabeth Competition
was postponed to next year, due to lockdowns. The international competition was known for its support of exceptionally talented young musicians from across the world in the instrument categories of piano, cello, violin and voice.
May 15 -
Amsterdam's oldest classical music store
, Hampe & Berkel, is set to close permanently – due to the financial impact of the Covid-19 pandemic. The "iconic store" has sold strings, sheet music and classical music accessories for more than 178 years.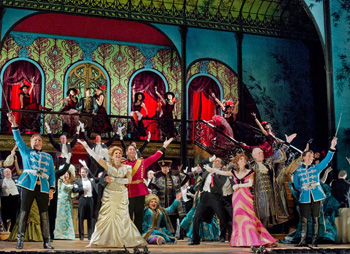 The Metropolitan Opera, America's most prestigious opera company
June 3 –
New York's Metropolitan Opera
–
the largest classical music organization
in North America – announced the cancellation of the remainder of the 2020 season, due to lockdowns. In May,
the Opera furloughed
41 administrative staff members.
July 18 –
With the new dearth of performance opportunities for its artists, the same Metropolitan Opera started a
virtual concert series
. Excerpts from the news report follow:
"The series, which commenced on July 18, will feature 12 live-streamed performances by some of opera's biggest international stars. 'This new initiative is intended to create live performance opportunities for our artists and our audiences at a time when they both sorely need it' … Metropolitan Opera General Manager, Peter Gelb has this week said. ...
"'This is a chance for opera fans to experience their favorite stars in real time, since it's going to be a long time before artists and their audiences are fully mobile again,' he continued, noting that it would be more satisfying for performers as well as for the audience 'not to experience these performances through the eyes of a socially distanced audience.'"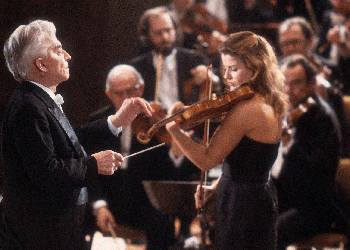 Herbert von Karajan & Anne Sophie Mutter, two
world-famous artists formerly managed by Columbia
August 30 –
New York's
Columbia Artists Management
, perhaps the most prestigious classical music management agency in the United States (and one of the most prestigious in the world), announced its closure this past August. Its roster included some of the most famous and legendary artists of the 20
th
century, such as violinists Anne-Sophie Mutter, Gidon Kremer, pianists Vladamir Horowitz and Van Cliburn, and conductors such as Seiji Ozawa, Valery Gergiev, Herbert von Karajan and Leonard Bernstein.
Company president & CEO Tim Fox announced:
"After prolonged deliberation and with profound sadness, the owners of Columbia Artists announced today that the company will cease operations immediately. This painful decision has been made as the result of the impact of the worldwide pandemic on the entire international performing arts community."
A 'CDC-approved,' Gestapo-like concert
Another email I received was from the Fort Worth Symphony. In their message was a link to the "Health and Safety" protocols for their new
CDC-approved
(and absolutely ridiculous) concert experience. I list some of their new protocols:
Health screening. Patrons have their temperature taken with "contactless machines" (most likely those laser pointers) when entering the hall.


Mandatory masks, which "must be worn throughout the concert-going experience."


Social distancing. Concertgoers are seated "according to the social distancing venue guidelines." This means patrons will not be able to lean over and whisper to friends or make quiet comments during the concert (a staple for many concertgoers, myself included).


No intermissions. As such, the length of the concerts is now adapted to be roughly one hour (instead of the usual 1.5 to 2 hours, which normally included a 15-minute intermission). This also means that patrons get no break from wearing the mandatory mask – they have to sit for one hour with a mask over their faces.


No physical copy of program notes (or the "playbill"). This means that if a person gets to the concert hall and has not read the program notes in advance or do not have a smart-phone (which is not uncommon for the more elderly patrons), he cannot learn about the pieces he will hear during the concert.


Dedicated entry times "to eliminate crowding in the lobbies and ensure social distancing of six feet between patrons or groups." Lobbies are often ceremonious in style and are the main area where people socialize, but now concertgoers cannot enjoy even that, in order to eliminate "crowding".


No concessions. This means no light refreshments, no sweet treats for a "boost" to listen to the second half of the concert, no wine or other beverages. The only refreshment offered to patrons – who I assume will be paying full-price for a miserly concert experience – will be "complimentary water bottles."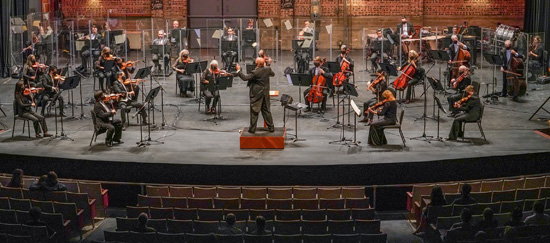 Fort Worth Symphony's new 'CDC-approved' concert,
with performers & audience masked, socially distanced, & behind plexi-glass walls
I ask – what rational person would want to go to a concert like this, a kind of Nazi concentration camp constantly monitored by oppressive Gestapo-like Covid police, where concert-goers and performers are treated like disease-ridden cattle? It is a way to discourage any persons who might still have a longing for an elevated evening of music and, consequently, a way to destroy the livelihoods of many musicians, who before this pandemic were already struggling to keep their jobs.
Virtual concerts and loss of ceremony
Since lockdowns have taken an axe to the classical music sphere, musicians and performing groups have come up with live-streamed, virtual concerts in order to make ends meet.
One recent video I watched was a symphonic "live performance." How did this work, one might ask?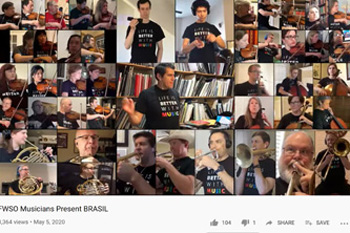 Pre-recorded livestreams: casual, artificial
The musicians sent in pre-recorded home videos of themselves playing, and some recording engineer put all of the recordings together (probably "polishing" it in the process, something extremely frowned upon in the world of live performance), splitting the video screen with little thumbnails of each of the pre-recorded videos for the viewer to see all the performers, and then live-streamed the video. That was the "live performance": a collection of pre-recorded videos of individual casually-dressed musicians, put together artificially, with no human contact between them.
Lockdowns destroy beauty, hierarchy & ceremony
Although we have had 500 years of decay in Catholic Civilization (starting with the Renaissance, Humanism and the Protestant Revolt), classical music was still a remnant, a smoking wick, of that Civilization.
We can take any music history course and ask any music history professor – no matter how revolutionary he might be – about the origins of classical music. He is forced to tell us that the history of classical music began with Gregorian Chant. What they will not tell us is that it was the Catholic Church – the only true Church founded by Our Lord Jesus Christ – that planted and cultivated the seeds of courtesy, culture and art in human society for almost 1500 years, until it was corrupted by the Renaissance.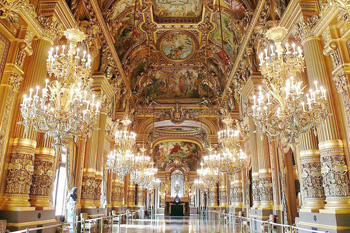 The stunning Palais Garnier, home of the Paris Opera, a touching remnant of beauty, hierarchy & ceremony
As Prof. Plinio Corrêa de Oliveira
wisely noted
: "The beautiful is a symbol of good; true beauty symbolizes good; consequently, true art symbolizes morality, which is the conformity of human actions with the order established by God."
The decline of Catholic Civilization
necessarily brought with it a decline in culture and art – not just one kind of art, but all the arts. We cannot have true art or culture without Catholic Civilization. The two are inseparable. It is still perplexing to me to see some of my old musician friends wonder why classical music is dying – it is because
Catholic Civilization is dying
, and we cannot have true art without the Faith.
Based on pseudo-science, the communist China virus lockdowns are destroying the last remnants of Catholic customs and replacing them with a neo-communist "order" with no beauty, no hierarchy, no ceremony, just cold utilitarianism. It is the natural consequence of the first three revolutions against Catholic Civilization – Protestantism, the French Revolution, and Communism – and the refusal of those who had conditions to stop the revolutionary process.
Insanity at an apex
I end my compilation quoting from the following
insane news report
.
On June 22, 2020, a special performance in Barcelona's Gran Teatre del Liceu was live-streamed online, in which a string quartet played Puccini to a full house... of plants. Here are some excerpts of the report:
"After months of silence, the iconic theater resumed its activity on Monday with a metaphor for months of confinement during which nature resumed its rights. Ficus, palm trees:
2,292 plants
occupied the ground-floor section, the amphitheater and the three floors of balconies of the emblematic Barcelona room, the green contrasting with the red of the armchairs and the gold of the columns.
"On stage, a string quartet performed 'Chrysanthemums' by Italian Giacomo Puccini
with as much professionalism as in front of a normal audience
.
"The concert's director, Eugenio Ampudia, commented:
'It's a concert like any other and we respect the audience as at all events at the Liceu. I think that all these plants, inside themselves, in their cells, in their photosynthesis, will now integrate the fact that they participated in this concert.'"
The plants have since been donated to health professionals who have "fought" on the "front lines" against the
fraudulent pandemic
.
I consider the following pictures of the event quite indicative of where classical music is headed. Of course the lockdowns are the direct cause of this phenomenon, but in the grand scheme of things, this is due to people's obstinacy in sin and their acceptance of the Revolution, which continues full-speed its destruction of what is left of Catholic Civilization.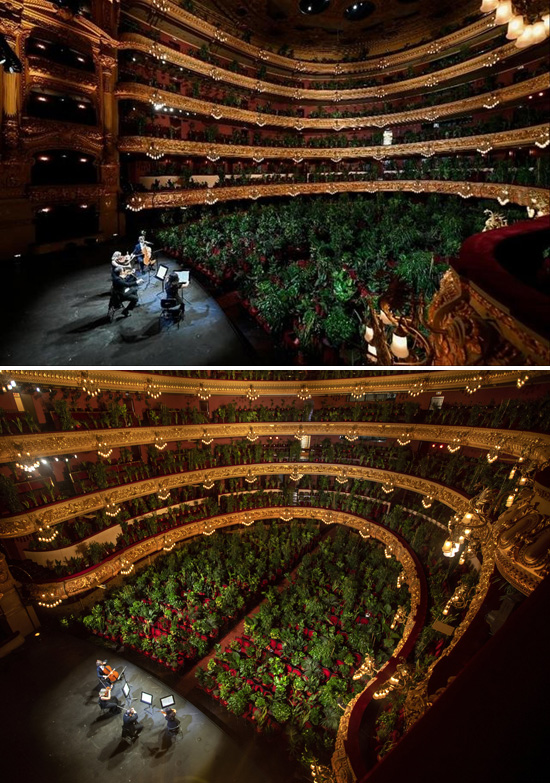 A surreal sight: In Barcelona's Gran Teatre del Liceu, a string quartet plays to plants, while people stay locked up in their homes, terrified of catching an overblown virus
Posted November 18, 2020
| | | |
| --- | --- | --- |
| Volume I | Volume II | Volume III |
| Volume IV | Volume V | Volume VI |
| Volume VII | Volume VIII | Volume IX |
| Volume XI | Special Edition | Special Edition |