International Affairs
The Legacy of Archbishop Travez:
Refusal to Fight Corruption
When an Archbishop leaves his Archdiocese, either to be promoted or to retire, he usually presents a report of his administration to the authority to which he is accountable. This report is, normally speaking, made accessible to the Catholic public of his Archdiocese.
The ceremony of the transfer of power from Arch. Fausto Travez of Quito, Ecuador, to Arch. Alfredo Espinoza still did not take place. We do not know, therefore, whether or not such a report will be published and it is legitimate for us, the Catholics of Quito, to ask: What is the legacy of Archbishop Travez? What was his contribution to the recent history of Ecuador?
Since the
Abdalá Bucaram government
fell in February 5, 1997, many associations and committees have been founded in Ecuador to fight against corruption in State organs.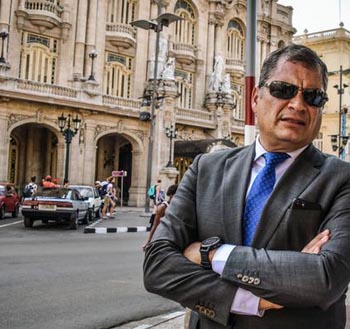 Ex-president Correa fleeing corruption charges in Belgium
The socialist government of ex-president Rafael Corrêa (2007-2017) declared several times it wanted to definitively extirpate corruption from the country. The reality, however, was the opposite: Corruption reached summits never before seen.
Further, jurists, sociologists and scholars who analyze politics accuse the implicated institutions of being used to camouflage the corrupt actions of government officials. Indeed, many of those officials were strategically placed so that they could benefit from the sale of oil involving huge amounts of money, the greatest money-flow in Ecuadorian history.
The result of this general climate of dishonesty is that, after his term, Rafael Corrêa had to flee the country to avoid facing serious charges of corruption and kidnapping a political enemy. He dodged an international warrant arrest against him by requesting political asylum in Belgium.
His vice-president, Jorge Glas, was less agile in fleeing the country and is now in jail, convicted of corruption. A few days ago, Ramiro Gonzalez, ex-minister in the Corrêa government, was caught by the police in Peru and brought to Ecuador on charges of corruption as well.
An Anti-corruption Front
In the face of this bleak panorama, the new socialist president Lenin Moreno announced right after his inauguration in 2017 that the principal goal of his administration was to fight corruption. His motto: "Let's make a surgery bigger than corruption."
This is why he
invited 13 regional leaders
in June 2017 to launch an "anti-corruption front." One of those individuals was the Archbishop of Quito, Fausto Travez.
Most of these leaders answered positively, each one stating that it would be an honor to be part of such a front; that Ecuador needed his help; that it was a duty of every Ecuadorian to fight against corruption, etc. Even persons advanced in age, like Dr. César Trujillo, who would have a legitimate excuse to decline, accepted the invitation.
This, however, was not the case with the Archbishop of Quito.
First
, Arch. Fausto Travez pretended that he did not know about the invitation;
second
, he postponed a response saying he had to consult with the Bishops Conference;
third
, when the pressure continued, Arch. Travez simply declined the invitation.
His words were: "I was ordained a priest to preach the Gospel and forgive, not to judge." When he received insistent calls from the President's office for a clearer answer, he said: "I feel that I should not accept this post. There are other persons more capable, and I feel that I am not able." (
El Universo
, Guayaquil, June 7, 2017)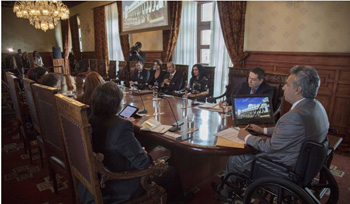 One of the empty chairs in the meetings against corruption was reserved to Arch. Travez
Indeed, in a photo of the first "Anti-corruption front" meeting we can see some empty chairs. One was that of Arch. Travez. Why didn't he accept? No one could imagine that His Excellency would look the other way when the country asked him to step up to the plate to fight corruption. This was the very moment when Ecuador needed a strong dose of courageous morality coming from the Catholic Church, "the spiritual reserve of the Nation."
When he learned of this refusal, President Moreno declared that the Church leadership in Ecuador "has to assume its responsibility or choose another person."
Unfortunately, Arch. Travez did not assume his responsibility nor did he designate another person.
A Council of Citizen Participation Emerges
That 2017 denial is still timely today since the people went to the polls in the election on March 24, 2019, to choose the members of the Council of Citizen Participation and Social Control (
Consejo de Participación Ciudadana y Control Social
– CPCCS), whose stated mission is to combat corruption.
This Council aims to work for government transparency. It is charged with naming the authorities who control the finances, and playing an influential role in choosing judicial and electoral authorities. In brief, it is an organ that should be immune to any kind of corruption.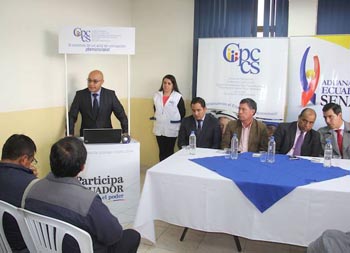 The CPCCS has two main functions:
to choose authorities & to fight corruption
A controversy over the election for the members of this Council arose over the risk that candidates with links to the socialist government would assume control of the organ. In this case, there would be strong suspicions that the new organization would cover for the guilty parties in both the government and other judicial organs.
As we can see, that refusal of Arch. Travez as well as the Bishops' Conference to fight corruption fostered the general climate of corruption. The absence of the voice of the Church caused others to enter and replace her moral leadership. We saw this recently, for example, with the announcement of Dr. César Trujillo that he would start a public petition asking the dissolution of the mentioned Council.
Once the results of the election were known, President Moreno, seeing the roster of elected members, decided not to allow the dissolution of this Council. For this reason, doubts about its future are growing since an institution of this nature in the hands of a corrupt and totalitarian government, which is what has happened, is a risk and a danger to the liberties and development of any nation.
The absence of Arch. Travez and the Catholic Bishops in the fight against corruption is a factor that cannot be omitted by those who are reporting on this difficult phase of our Ecuadorian history.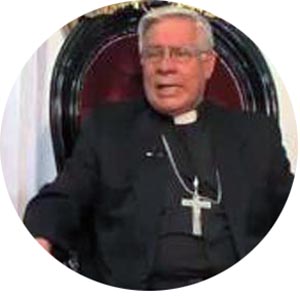 Arch. Travez: no fight against corruption. Why?
Posted Apriil 15, 2019
| | | |
| --- | --- | --- |
| Volume I | Volume II | Volume III |
| Volume IV | Volume V | Volume VI |
| Volume VII | Volume VIII | Volume IX |
| Volume X | Volume XI | Special Edition |