Progressivism in the Church
Church Revolution in Pictures
Photo of the Week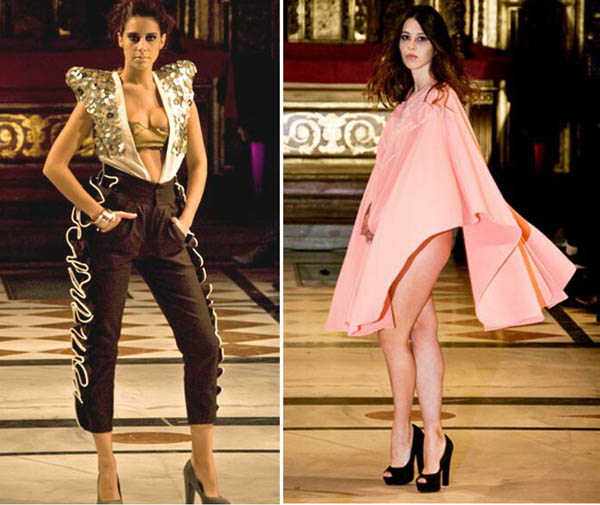 Fashion show in Santiago de Compostela Chapel
The Hostal de los Reyes Catolicos in Santiago of Compostela, Spain, was built by King Ferdinand and Queen Isabel at the end of 15th century to host pilgrims who came to venerate the relics of the Apostle St. James. The building is part of the complex of the Cathedral of Santiago and is situated on the same Plaza del Obradoiro. (In the photo in the fourth row below, you can see the hostel to the left of the Cathedral.)

After Vatican II, the representatives of the Catholic Church made arrangements for the Hostel to become a luxury hotel. It is not easy to ascertain from the available information whether the Archdiocese of Santiago still has any control over it. At any rate, those authorities left intact the Hostel Chapel with its altar and statues. The result is that all kinds of inconvenient and even blasphemous events are being held in that Chapel in front of the altar.

An example of such an impropriety staged in the Chapel was the Galician Fashion Show 2011, which took place last November. The pictures on this page reveal that no moral restraints were placed on the Show organizers to keep from desecrating that Chapel and site with their venerable religious and noble past. The boldest fashions were exhibited right before the altar. Woe to those responsible for that profane display!

In the last three rows below, you can see the Chapel being used for concerts, conferences and modern art shows.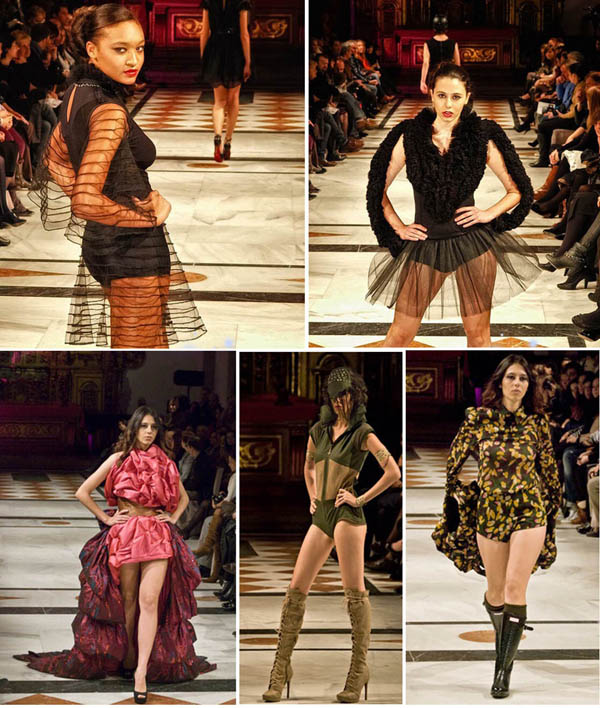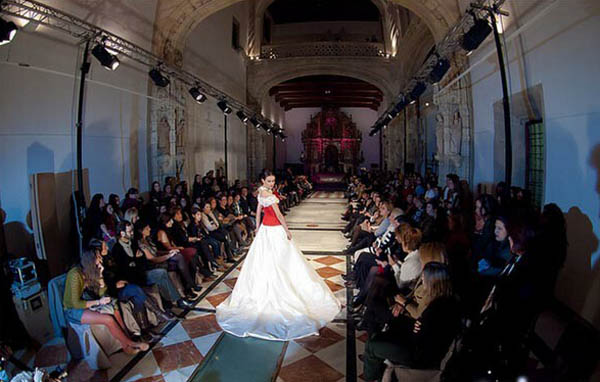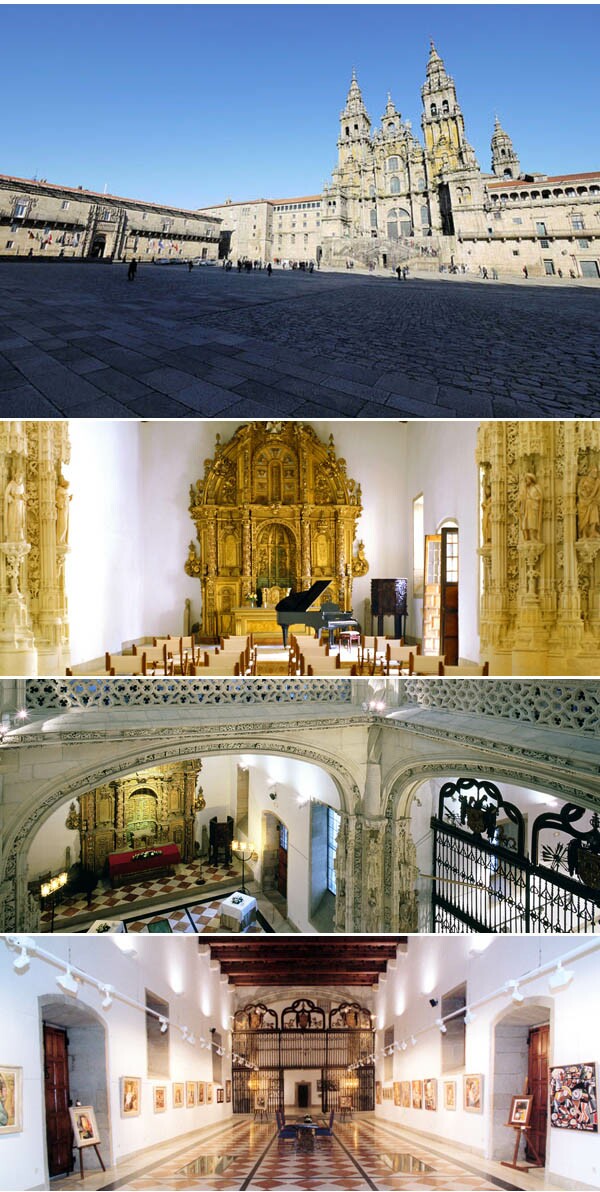 Posted August 12, 2012
________________________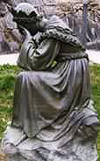 Our Lady of La Salette,
restore the Holy Church.