Progressivism in the Church
Church Revolution in Pictures
Photo of the Week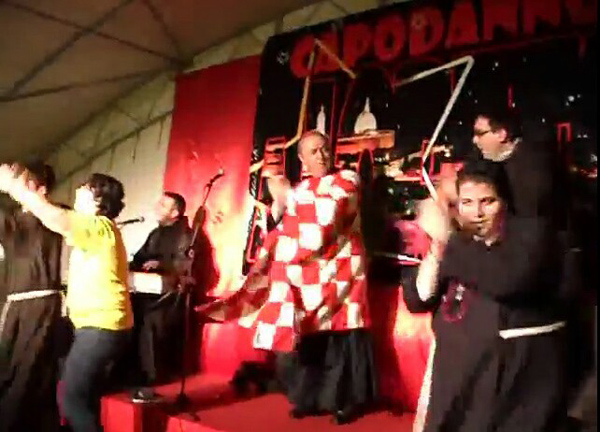 The dancing Archbishop of Loreto
The clapping prelate you see above wearing a Harlequin mantle over his cassock is Archbishop Giovanni Tonucci. He is the Pontifical Delegate to the Shrine of the Holy House of Nazareth, which is in Loreto, Italy. It is Tonucci's custom to pass New Year's Eve, the night of St. Sylvester, with the Franciscans of Loreto.
The photos of this page were taken from a video of the rock party hosted by the Archbishop, monks and nuns to salute the New Year of 2010.
After opening a bottle of champagne,
first row below,
the Pontifical Prelate joined a heated dance, which ended with all raising their hands in a Pentecostal gesture.
In the
next to the last row
, Pope Francis receives Archbishop Tonucci; in the l
ast row
, we find a clownish Pope and the Harlequin Archbishop, as they remain in the memory of the faithful.
Two apostates from the seriousness of Our Lord Jesus Christ.
To watch the video of the 2010 New Year's Eve party, click
here
; to watch a similar festivity at New Year's Eve of 2009, click
here
.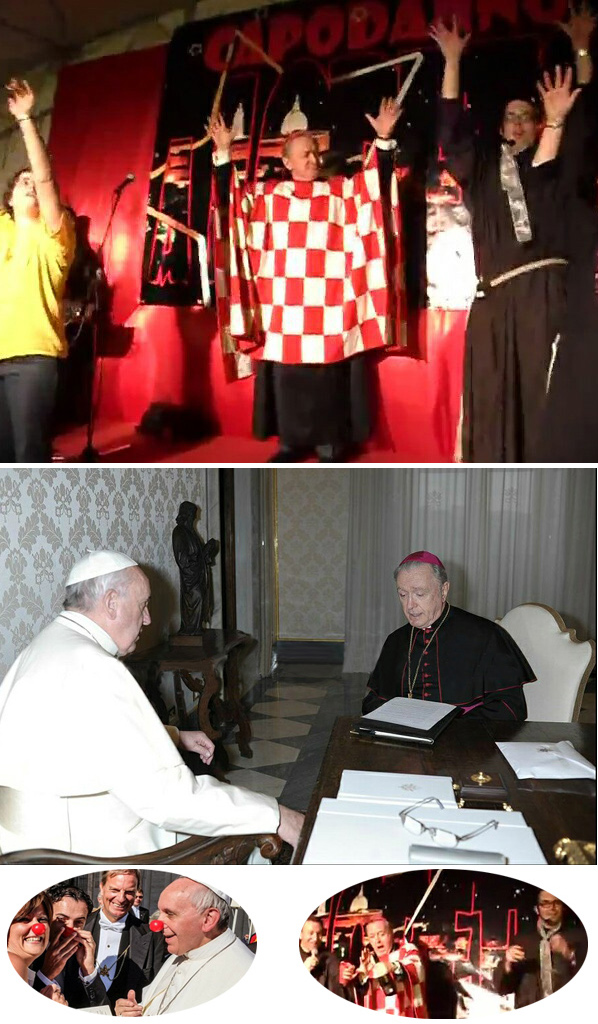 Posted March 30, 2014
________________________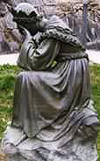 Our Lady of La Salette,
restore the Holy Church.