Progressivism in the Church
Church Revolution in Pictures
Photo of the Week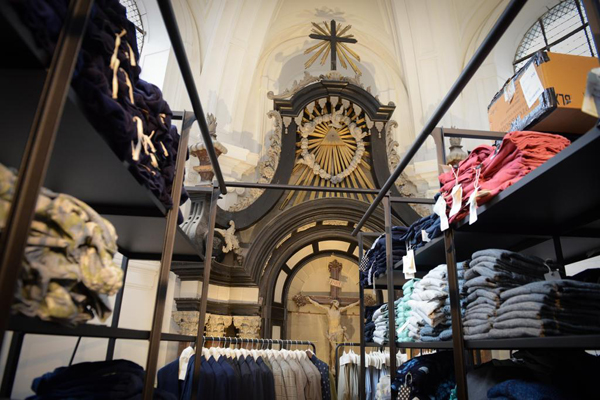 Luxury boutique installed in a Belgian Church
None of the symbols of a Catholic Church were removed from the main altar with its Tabernacle and enormous Crucifix; the side altars with their Tabernacles and statues of Patron Saints, the other statues of Saints, the confessionals, the Communion rail, the organ etc. all remained. However, the Catholic authorities declared that the Church had been
desacralized
and sold it.
Indeed, in the French-speaking city of
Namur
in Belgium, St. James Church in the downtown area was sold to the Scotch & Soda boutique chain, which markets luxury clothing and accessories for women and men. Some photos of its new Namur boutique are shown on this page.
Although the shop opened in July 2015, until recently it was forbidden to disseminate photos of its interior given the extremely hot controversy its desecration caused among the Catholic population.
Since the religious authorities of Namur did not do anything to preserve the historic church, the local Catholics have no other choice than to shut up. Once the first reaction has thus been subdued, the directors of the shop are now allowing publicity photos of the church-shop.
A news report in French on the decision of the local administration in 2013 to permit the church to be sold for business purposes can be read
here
; a news report on the business opening in 2015
here
.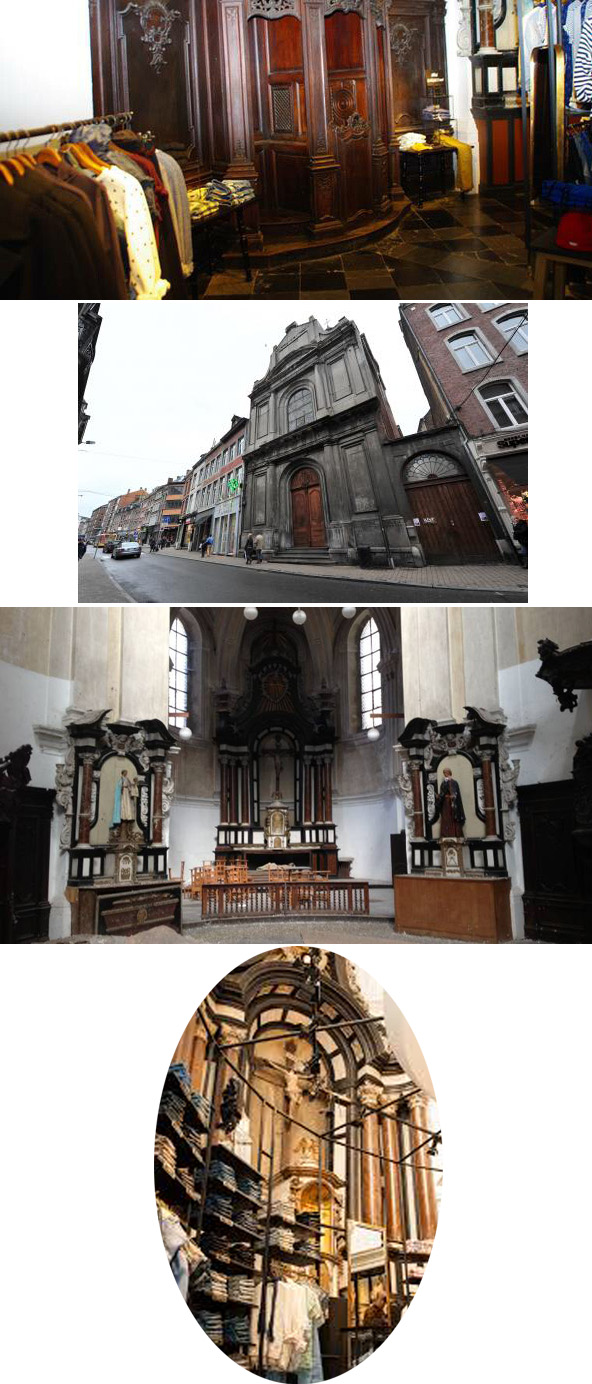 Posted June 5, 2016
________________________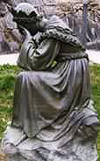 Our Lady of La Salette,
restore the Holy Church.