Progressivism in the Church
Church Revolution in Pictures
Photo of the Week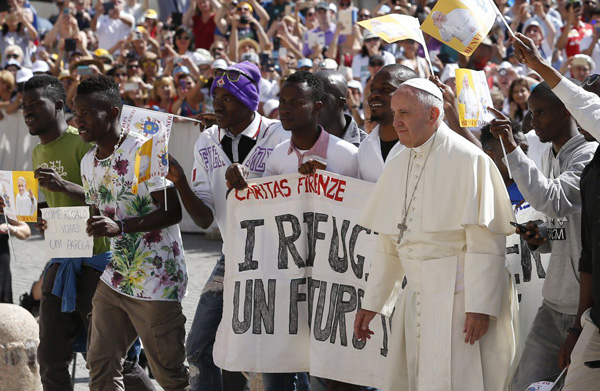 Francis leads the immigration invasion
Under the pretext of commemorating the UN
World Refugee Day
on June 20, Pope Francis took the opportunity to pressure England to remain in the European Union in the referendum it held June 23. Fortunately, he failed in his aim.
However, in today's pictures we see him taking a spectacular step to enforce the predominantly Muslim immigration all over Europe, a policy adopted also by his
good friends the Freemasons
.
Curiously, of the persons Francis chose to pose with him during his short walk through St. Peter's Square and during his address to the public, none was a refugee from Syria, although the civil war in this country has been the main reason alleged for Europe to open its doors to immigrants.
In the l
ast row below
, we are posting a video of a French lady in the city of Calais - on the French side of the English Channel - in which she reports the living situation of the inhabitants of Calais, since the adoption of the immigration policy by the European Union. It is a precious testimony that, we believe, every reader should know.

Posted June 26, 2016
________________________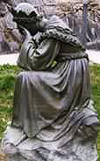 Our Lady of La Salette,
restore the Holy Church.