Progressivism in the Church
Church Revolution in Pictures
Photo of the Week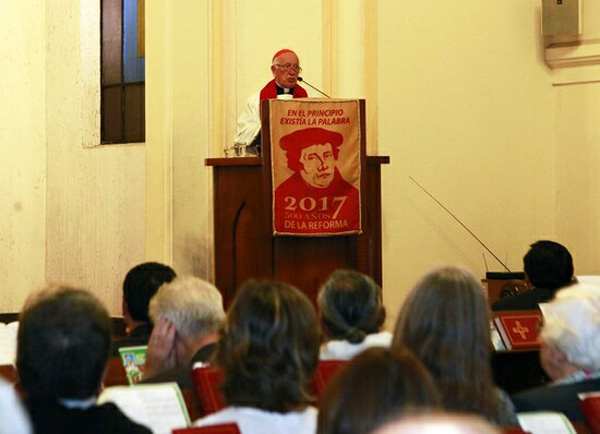 Cardinal of Chile in Lutheran temple
On October 30, 2016, one day before Pope
Bergoglio met
the Protestants in Lund, Sweden, the Cardinal Archbishop of Santiago in Chile went to the Lutheran temple of that city to express his communion with the Protestants.
Above
, you see Card. Ricardo Ezzati delivering a speech at the podium of the temple, standing behind a poster of Luther.
Below first row
, he prays with Protestant female bishop Izani Brush with the two wearing similar vestments, just like Francis and the Protestant bishop one day later –
see the insert
of the two embracing.
The other poses show Ezzati euphorically praying with his arms raised in Charismatic-Protestant style and leaving the edifice.
If more proof were necessary, this latest effort of the entire conciliar Church to promote Luther and his heresies would evince its complete apostasy.
Last row
, an old cartoon showing Luther and Calvin trying to remove and destroy the Papal Tiara, the symbol of the powers of the Sovereign Pontiff. Today, the same task is being performed by the progressivist Popes themselves, to the great joy of all heretics...

Posted November 13, 2016
________________________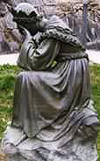 Our Lady of La Salette,
restore the Holy Church.
________________________