Progressivism in the Church
Church Revolution in Pictures
Photo of the Week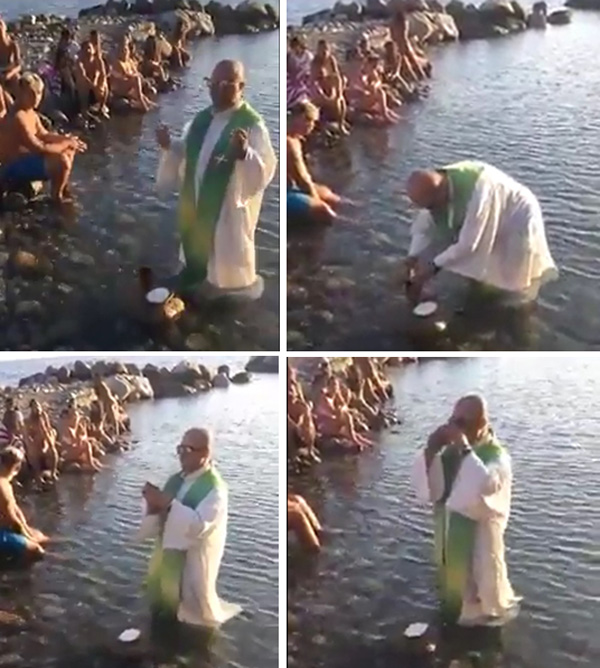 Italian priest says in-water Mass
A friend sent us
this video
, in which we see a unidentified Italian priest saying an in-water Mass before a group of adolescents in swimming suits.
We have already seen beach Masses on the list of abuses that Vatican II priests are making to "adapt the Liturgy to the modern world," as the Council told them to do (
here
,
here
,
here
, and
here
). However, until this case we had not heard of a Mass actually said in the water. Here the priest uses for the altar a simple stone submerged in the sea water – hardly a valid altar for Mass – and stands in the water with his feet and part of his vestments submerged.
Further, the time when there were
dress requirements for assisting at Mass
is long gone! How can one imagine a Mass said for young women in bikinis and men in swim shorts with naked torsos?
Today, however, abuses like these have become more and more common in the wake of the excesses permitted in the World Youth Days founded by John Paul II and warmly approved by the two Pontiffs who came after him.
Is this still the Catholic Church?
How can it be that a woman who exposes almost her whole body to incite the lust of men is considered in the state to receive Holy Communion? How can a priest who says this type of extravagant Mass and gives Communion to these youth be considered an "
alter Christus
" (another Christ)?
These are questions with obvious answers, which explain why Our Lady and Our Lord have appeared many times asking that reparation be made for the offenses made against them.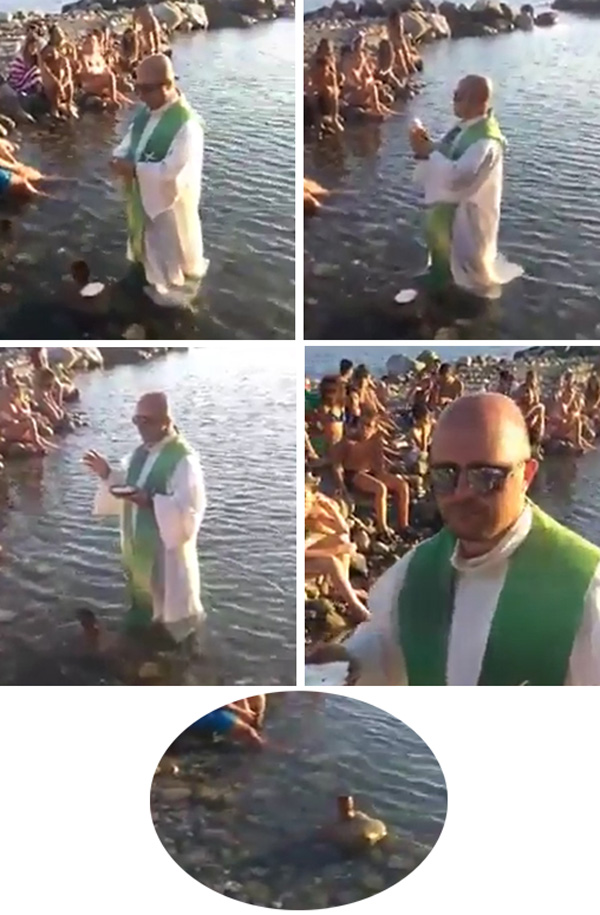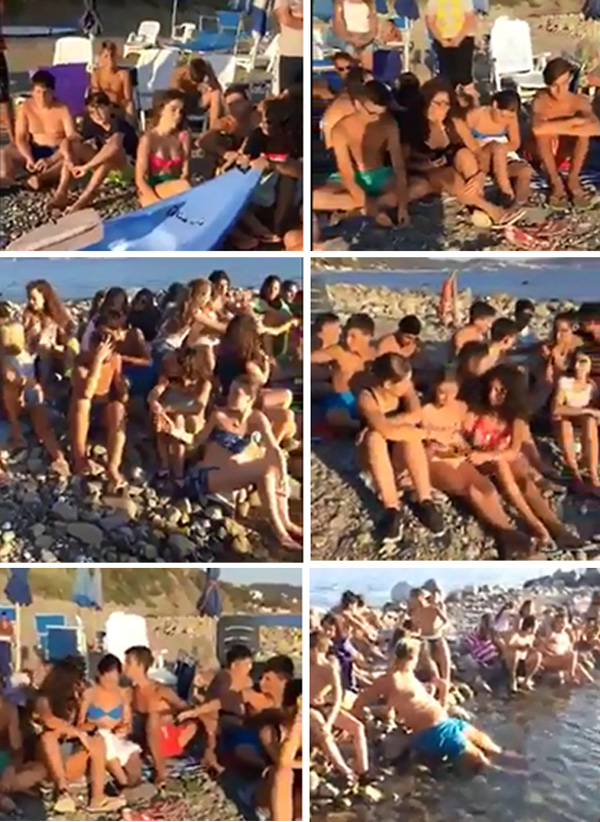 Posted July 22, 2018
________________________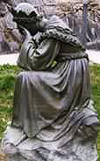 Our Lady of La Salette,
restore the Holy Church.
________________________