Progressivism in the Church
Church Revolution in Pictures
Photo of the Week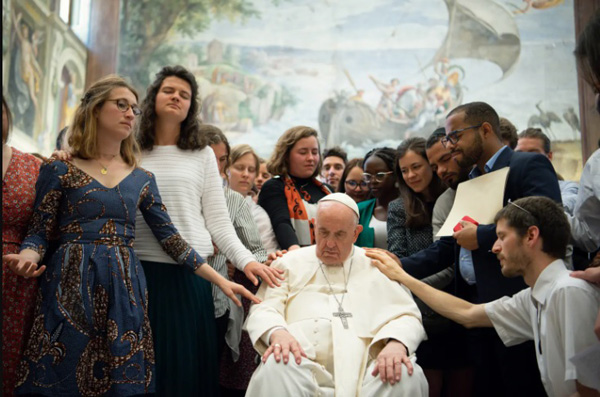 Francis lets youth lay hands on him
The photo
above
shows young members of the
Political Fraternity Chemin Neuf
(New Way) laying hands on Pope Francis on May 16, 2022.
This group was participating in a Seminar on the theme of migration. At the end of the final audience with Francis, "we laid our hands on him and invoked the Holy Spirit" said Sister Allegria, one of the participants.
It is remarkable that Francis had allowed himself to be part of this ceremony, since it is a Protestant way of praying that proceeds from a sacramental error.
Indeed, according to the Catholic Doctrine only the Bishops had the plenitude of sacramental power to lay hands invoking the Holy Spirit in order to ordain a priest or consecrate a Bishop, as shown in the
first row, below
. A priest has the power to administer several Sacraments by participating in the power of the Bishop.
When a Bishop or a priest gives a blessing it has a
constitutive character
, that is, it becomes a Sacramental; some of this blessings may include lay hands on the person. Whem a layman gives a blessing or says a prayer it has an
invocative character
and it becomes only a request made to God, Our Lady or a Saint. Laymen almost never laid hands on a person to bless him or pray for him.
Some Protestant sects that deny the Bishop's power of orders erroneously believe that all people are invested with constitutive powers to invoke the Holy Spirit and to bless. Hence the habit of laying hands as if it would have a sacramental character. See examples from
the second row down
.
Progressivism, which is assuming multiple Protestant ways of praying, is disseminating this error, among many others. It supposes that all people have priestly powers. It is an egalitarian doctrine meant to sabotage the priesthood as a step to destroy the Bishops' powers and the entire Hierarchy of the Catholic Church.
By allowing himself to be part of this stage show, Francis further advances his progressivist agenda to demolish the Church.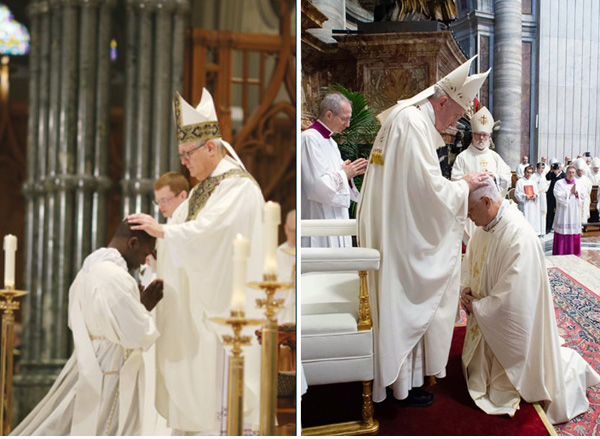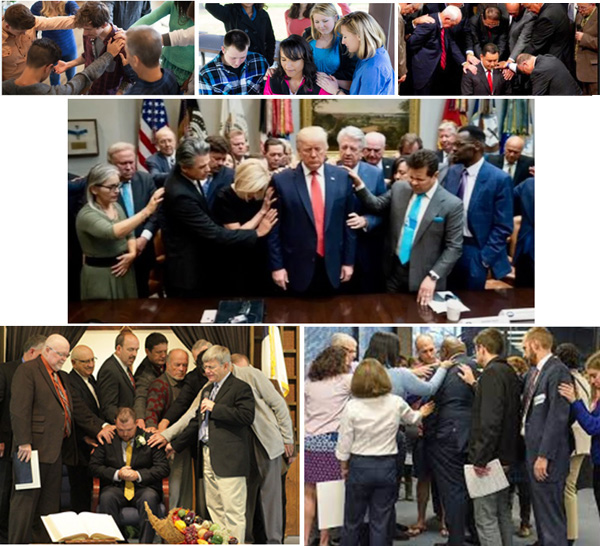 Posted November 13, 2022