Progressivism in the Church
Church Revolution in Pictures
Photo of the Week
Belgian church remodeled into wall-climbing club
St. Anthony of Padua Church in Brussels is one of the many churches that has been deactivated due to lack of faithful attending Mass. It was transformed into a wall-climbing club, as shown in the photos on this page.

Habitually giving the excuse that the dioceses cannot afford to maintain empty churches, the religious authorities are making routine decisions to hand them over to the cities or to sell them to private businesses in order to keep them active.

In most of these churches the religious authorities do not even bother to remove the holy statues, painting and works of art. Further, many times altars are left in the sanctuary area for profane use without any special ceremony. They are just abandoned as useless objects.

It is a routine profanation of religious buildings made by the direct initiative of the Hierarchy.

The cause of the empty churches phenomenon is Vatican II with its adaptation to the modern world. The Conciliar Church completely failed in attracting the world and, worse, it alienated those Catholics who were already practicing their faith; an apostasy followed by a fiasco... which is causing profanations in series.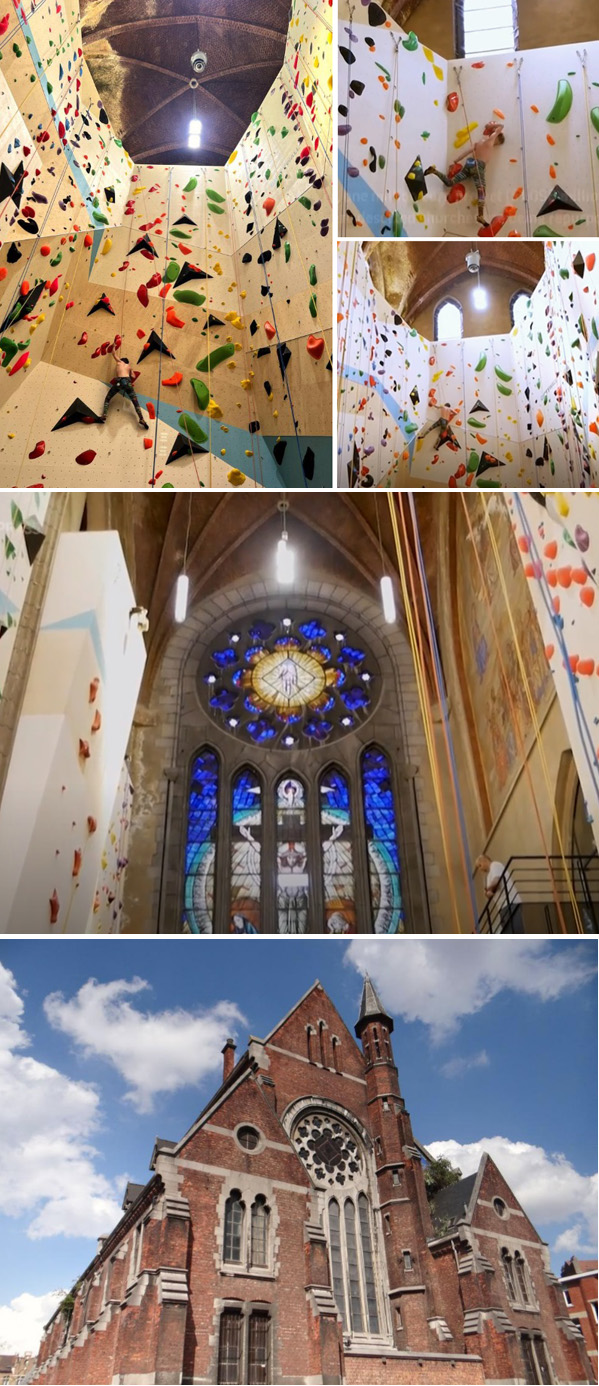 Posted June 25, 2023