Progressivism in the Church
Church Revolution in Pictures
Photo of the Week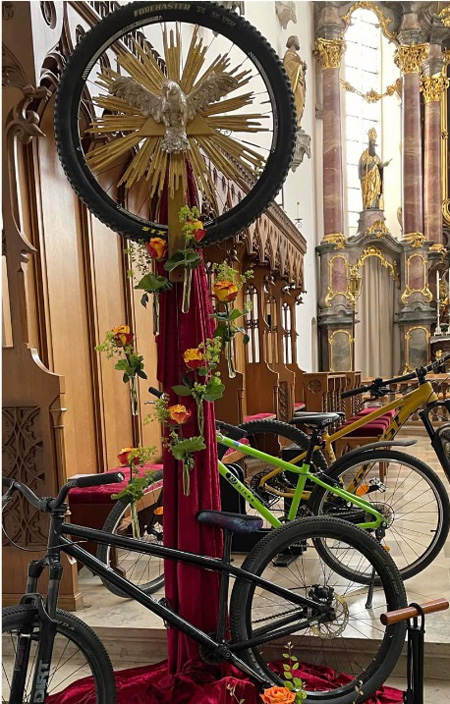 Bicycle Mass in Aichach, Germany
On a poster with an image of the Holy Ghost inside a bicycle wheel, above, Fr. Gugler Herbert advertised his "Bicycle Mass," inviting the youth to attend it. The Mass actually took place on Saturday, June 17, 2023, at Mary Assumption Day Church (Mariä Himmelfahrt) in the city of Aichach, Diocese of Augsburg.

Fr. Herbert, an updated conciliar priest, said his Mass with altar girls assisting him, below first row. Some bicycles and helmets were placed in the sanctuary space close to the Altar.

Afterwards, a show of bikers displaying their skills was performed inside the church, second to the seventh rows, including the stunt of a biker jumping over a sacristan, who lay on the floor of the central aisle, fifth and sixth rows.

If we consider that a Catholic church is the House of God in which He is truly present in the Most Holy Sacrament, we cannot avoid the affirmation that Fr. Herbert profaned the church under his care and committed a sacrilege.

Further, he scandalized the youth present as well as their families by leading them to think that it is normal to transform the church into a stage for this show, which would not be censurable if it were done outside the church.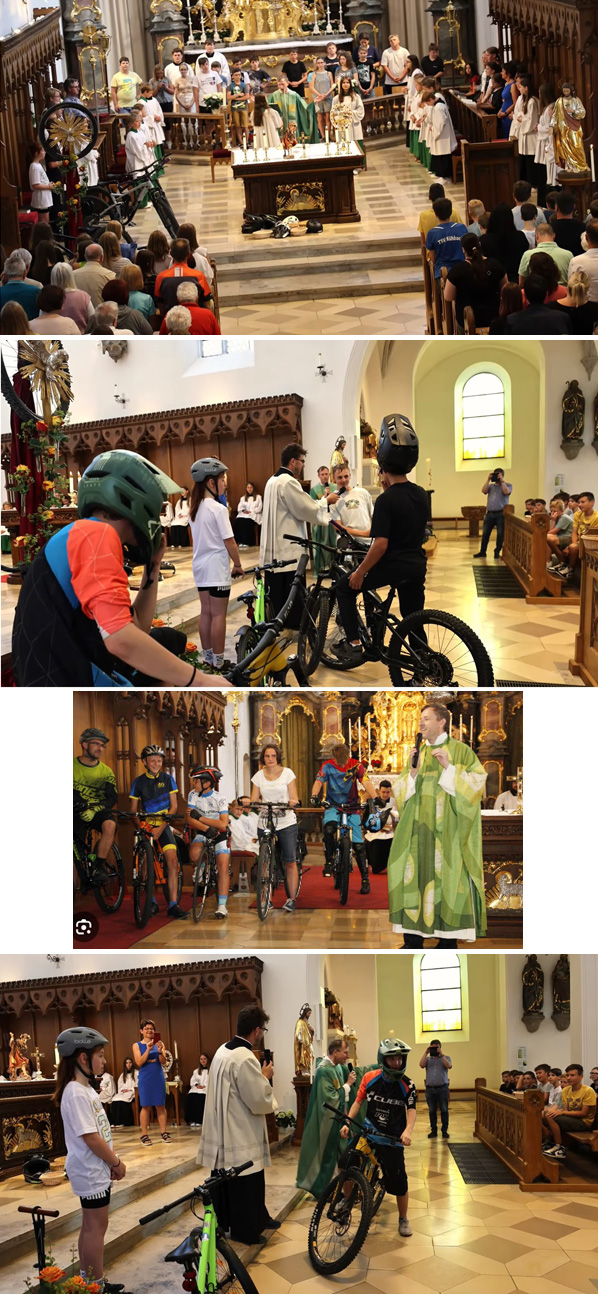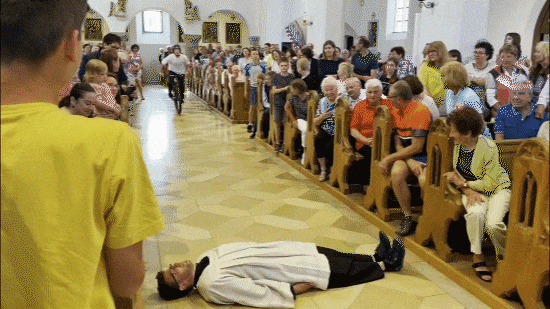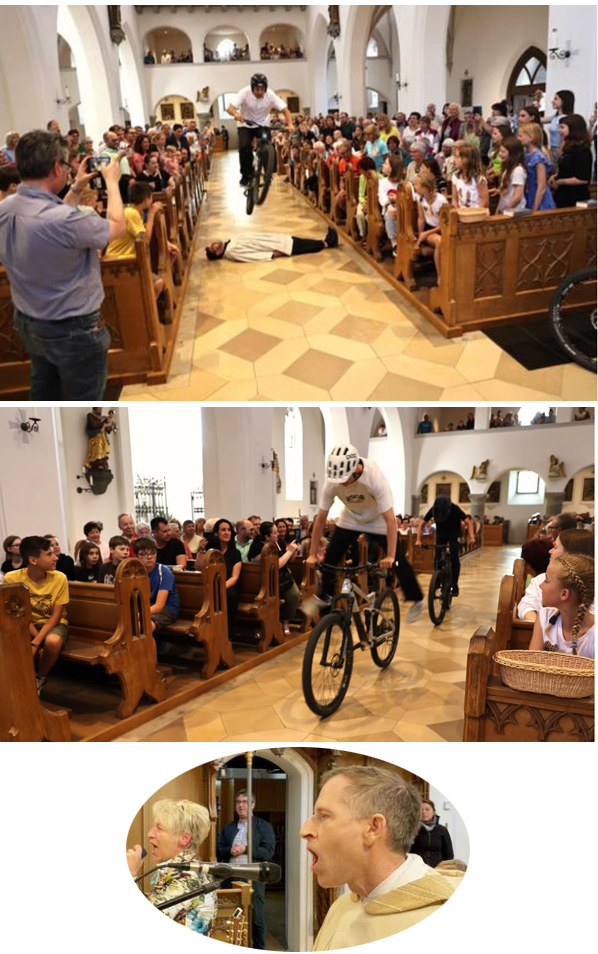 Posted July 2, 2023