Progressivism in the Church
Church Revolution in Pictures
Photo of the Week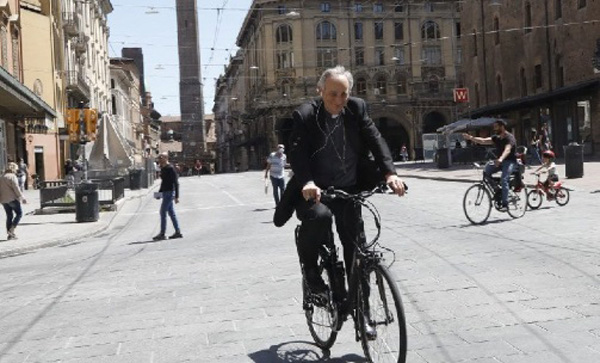 The bicycling Cardinal
On this page you find pictures of Card. Matteo Zuppi, Archbishop of Bologna and President ot the Italian Conference of Bishops, riding a bicycle.
He was the one who translated to Italian
James Martin
's book
Building a Bridge (Un ponte da costruire)
, which is favorable to homosexuals.
He is also one of the favorite disciples of Francis, who has chosen Zuppi for delicate international missions such as visits to Kiev, Moscow and Washington.
Aged 68, he has been often presented as the future successor of Francis.
Do you believe that the Cardinal Archbishop of Bologna should use a bicycle as a normal means of transportation?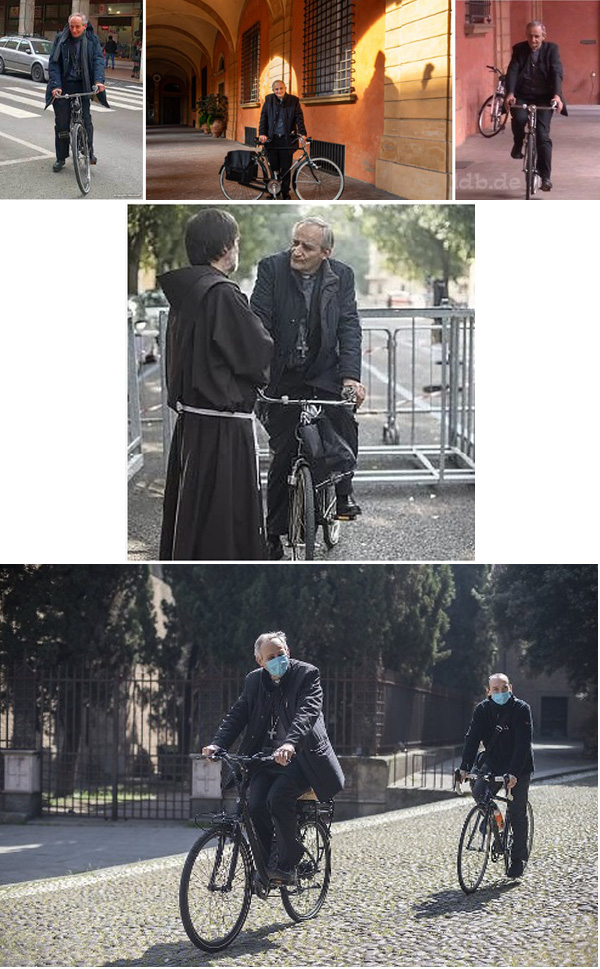 Posted October 1, 2023

___________________________
________________________