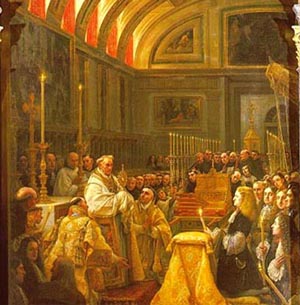 Charles II adoring the Sacred Host in El Escorial




Charles II, King of Spain, took a ride in his carriage in Madrid on January 20, 1685, accompanied by many personages of nobility and high rank and followed by a large concourse of the common people.

Perceiving a priest approaching with the Blessed Sacrament, he quickly alighted from the carriage and knelt down to adore his Savior in the Holy Eucharist, after which he begged the priest to take his place in the carriage.

Taking his hat in his left hand and holding, like a coachman, the reins of the horses, he followed on foot with uncovered head to the house of the sick person. There, he again knelt down to adore his Lord and God in the Blessed Sacrament. He served the priest to the best of his power.

Finally, he bestowed a rich present on the family in order that the sick man might die with less solicitude for those he was to leave behind him.



From Michael Muller, The Blessed Eucharist, Our Greatest Treasure,
Published in 1868, republished by TAN 1994, p. 205
Posted January 16, 2010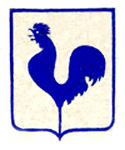 Related Topics of Interest

The Eucharistic Miracle of Avignon

How to Dress before of the Blessed Sacrament

The Man Who Sold His Soul to the Devil

The Tumbler of Our Lady

Ranulf of Chester

The Miracle of Ourique and the Birth of Portugal

Related Works of Interest