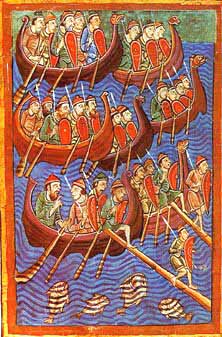 Vikings invading England

In the year 817 the Danes invaded England, and Ethelred, the King of England, having collected a small army, went to meet them. But trusting more on the protection of God than in the valor of his arms, he went to hear Mass.

While he was assisting at Mass, messengers came to tell him that the Danes were at hand and that he must prepare immediately for battle. But he answered that he would not go until he had received his Savior in Holy Communion. He stayed in church till Mass was over, and then went forth to attack his enemies.

After a short conflict he succeeded in putting them to flight.






Sir Thomas More, Martyr and Chancellor of England, daily assisted at Mass with the greatest reverence and devotion.

One occasion, while hearing Mass, he was sent for by the King, apparently on urgent business, but he did not stir. Soon after a second messenger came, and after a while a third, with the express command to leave the church immediately and come to the royal chamber, where the King awaited him.

He replied: "I am now serving the Lord of lords, Whose service I must first perform."



Selected from Michael Muller, The Blessed Eucharist,
Rockford: TAN, 1994, pp. 242, 252
Posted October 23, 2010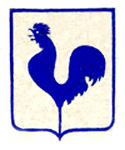 Related Topics of Interest

The Old Woman, the Butcher & the Captain

How a Mule 'Adored' the Blessed Sacrament

The Eucharistic Miracle of Avignon

The Tumbler of Our Lady

The Man Who Sold His Soul to the Devil

The Medieval Fish

The Baker's Dog of Lisbon

Related Works of Interest