Stories & Legends
How St. Bernard Dealt with Arnold of Brescia
Arnold of Brescia, a canon regular from Lombardy, was a disciple of the Peter Abelard, whose heretical propositions were condemned by St. Bernard of Clairvaux. Under the cloak of religious zeal, Arnold planned a political revolution advocating that neither clergyman who possess private property, nor Bishops who have secular rights of a sovereign, nor monks who have possessions can be saved.
In effect, Arnold preached a kind of communism in the Church and was one of the early miserablists, who thought the Church should renounce all her wealth and pomp.
What St. Bernard wrote about the rebel monk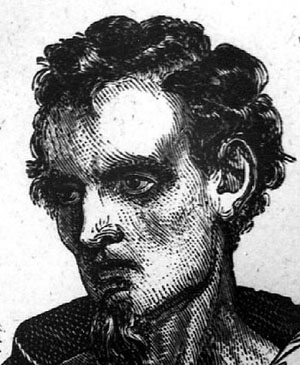 Arnold of Brescia preached a miserablist revolution against the Church owning property
Expelled from Italy in 1139, Arnold went to Paris and started teaching on Mount St. Genevieve. St. Bernard, who diagnosed the hypocrite better than others did, caused his immediate expulsion from France.
When Arnold emerged in Zurich, the holy Abbot addressed this letter to the Bishop Constance, condemning the heretic without mincing any words:
"I speak of Arnold of Brescia. Oh, that his doctrine be as pure as his life is severe! He is a man who neither eats nor drinks. Like the devil he is only hungry and thirsty for souls.
"Until now he has left such ugly traces of his activity wherever he has been that he cannot return there. He has thrown his country into confusion; therefore, he was accused by the Pope and went into exile. He had to swear not to return without permission of the Holy See. For similar reasons the King of the Franks had expelled the apostate.
"Rejected by the Apostle Peter, he joined Peter Abelard, whose doctrines he violently defends in spite of their condemnation by the Church. Now abroad, he will be the 'roaring lion that goes around seeking whomever it can devour.'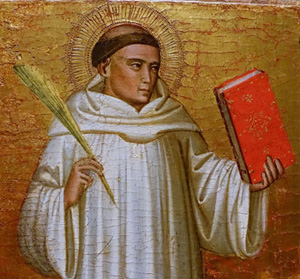 St. Bernard of Clairveaux was the dominating figure of Christendom in the 12th century
"He is an enemy of the Cross of Christ. He causes discord and disturbs unity. He entices the wealthy and mighty with flattering speeches. As soon as he is sure of their armed support, he publicly rebels against the Bishops and against all ecclesiastical institutions. Therefore, nothing can be better and more salutary than to follow the advice of the Apostle and root out such evil from your midst." (Ep. 195)
Soon Arnold of Brescia was no longer welcome or safe in Zurich. He traveled to Bohemia and Bernard sent this warning to Papal Legate Guido, who had received him there:
"Arnold of Brescia, whose word is like honey and whose doctrine like poison, who has the head of a dove and the sting of a scorpion, whom Brescia spitted out and Rome despised, whom France expelled and Germany cursed, whom Italy will not receive any more – is said to be with you.
"Be careful that he, supported by your authority, does not cause still greater damage. ... To favor him means to oppose the Pope and even God himself." (Ep. 196).
In the end, Arnold was seized by imperial forces and tried by the Roman Curia as a rebel. Convicted of rebellion, he was hanged, burned posthumously and his ashes thrown into the River Tiber.
Excerpt from Hugo H Hoever, St. Bernard, The Oracle of the 12th Century,
NY: Catholic Book Publishing Co, 1952, pp. 85-89
Posted February 3, 2018