The Duty to Dress according to One's State
With the invasion of the casual into our American customs, it is common to see those who claim to be good Catholics and traditionalists dress in a revolutionary way in order to fit in, or to be comfortable. There is no one better to correct this wrong behavior than the great St. Francis de Sales.



St. Francis of Sales


I wish that devout persons would always be the most well-dressed persons in their milieu, but at the same time, the less pompous and affected. As we read in Proverbs, they should be characterized by grace, decorum and dignity.

St. Louis summarizes this, saying that each one must dress according to his state, so that prudent persons and those of good reputation cannot say: You do too much; nor the youth complain: You do too little. However, should the youth not be content with decorum, it is necessary to follow the opinion of prudent persons.



(St. Frances of Sales, Introduction to the Devout Life, Part 3, Chap. 25)


Posted November 21, 2007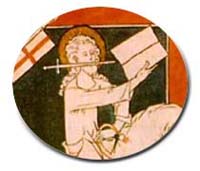 Related Topics of Interest

Dressing Well: Vanity or Virtue?

Why Do Only Women Have To Dress Well?

A Man's Bearing Reflects His Virtue

Good Ideas Fit with Good Customs

Four Ways To Discern a Man's Soul by His Appearance

Revolution and Counter-Revolution - Overview