Forgotten Truths
What a Layman Thinks of Long Sermons

Msgr. H.T.Henry, Litt. D., who wrote an article on "The Short Sermon" for the Ecclesiastical Review, was an erudite scholar at the turn of the 20th century. He was president of the American Historical Society, a Professor at the Overbrook Seminary and an expert in Patristics.

In his article, he quotes countless Saints and authors favoring short sermons; from this source we are reproducing excerpts for the benefit of our readers. He also cites a layman representing the man in the pews: Mr. Ralston Markoe, who offers some interesting insights on the topic. We believe Mr. Markoe's opinion, which we reproduce below, is shared today by many silent lay people in the pews like us.
Msgr. H.T. Henry
Let us now hear the pew. How do our congregations regard the short sermon? Another, and possibly a more pertinent, inquiry would be, Why 'do they so regard them? Both questions are answered promptly enough, and by a layman:
"The great secret of success in preaching is to make the sermon short, always short, very short; as a rule not more than 15 or 20 minutes, including notices, Epistle and Gospel. The reasons for this are many and most important.
"In the first place, for many persons, no matter how devout they are, the time at their disposal is very limited on account of many circumstances beyond their control;


"Secondly, in a sermon carefully prepared, and concisely expressed, as much can be said, and much better understood, in 15 minutes than if the same were said in the course of an hour;


"Third, but few persons can keep their attention fixed upon a sermon beyond 15 minutes, and, although some of those who read this may not be flattered by the statement, not one preacher in a hundred can hold the attention of his hearers more than 15 minutes, and not one in a thousand can hold an audience more than half an hour; and a most earnest priest may be filled with holy zeal and so carried away with his subject as to forget the passing of time and everything else; but alas for human frailty, in such cases, almost invariably, the effect upon his hearers is simply to tire them and make them forget what he has said. While the same sermon condensed into 10 or 15 minutes would have been remembered and productive of much good.
"Short sermons is a perfectly safe rule, while long ones may be time and energy entirely lost upon the audience."
Posted September 3, 2016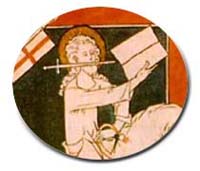 ______________________
| | | |
| --- | --- | --- |
| Volume I | Volume II | Volume III |
| Volume IV | Volume V | Volume VI |
| Volume VII | Volume VIII | Volume IX |
| Volume XI | Special Edition | Special Edition |