Forgotten Truths
Sports Should Not Encourage Sensuality

In our days when sports are divinized by all, even Catholics, people do not even think about the immodesty of their movements and of today's sports clothing. Needless to say, both sportsmen and sportswomen - as well as their admirers - do not fear to offend God just to fit in with the modern trends of sports' clothing and movement.

In this general permissive ambience, it is timely to remind our readers of the good criteria Pius XII gave for the practice of sports. His wise words follow.
Pope Pius XII
Sound doctrine teaches us to respect the body but not to esteem it beyond what is just. The maxim is this: Yes, to care for the body and make it stronger; no, to the cult of the body and its divinization. Just as no, also, to the divinization of race and blood with its somatic presuppositions and constitutive elements.
The human body does not have the first place with man, neither the earthly and mortal body as it is today, nor the glorified and spiritualized body as it will be one day. In the human composition, the primacy belongs not to the body formed from the dust of the earth, but rather to the spirit, to the spiritual soul.
Not less important is a fundamental norm contained in another passage of the Scriptures. In the Letter of St. Paul to the Romans, we read: "I see another law in my members, fighting against the law of my mind, and captivating me in the law of sin, that is in my members." (Rom 7:23) It is not possible to better describe the daily drama in which the life of man is entangled.
The instincts and the forces of the body raise up and suffocate the voice of reason, prevailing over the energies of good will, since that day when their complete subordination to the spirit was lost with original sin.
In the use and intense exercise of the body, it is necessary to keep in mind this fact. Just as there are sports and gymnastics which, by their austerity, help to restrain the instincts, so also there are other forms of sport that awaken them, either by the violence of the effort or the seductions of sensuality. ... Religious sentiment and morals oppose and veto such a manner of practicing sports and gymnastics.
Pius XII, speech to the participants of the
National Scientific Congress on Sports and Gymnastics on November 8, 1952
Translated from Portuguese, Vozes, 1957, nn. 13-15, pp. 7-8; Italian original
here

Posted February 18, 2017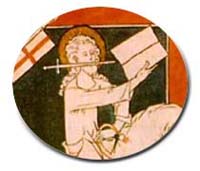 ______________________
| | | |
| --- | --- | --- |
| Volume I | Volume II | Volume III |
| Volume IV | Volume V | Volume VI |
| Volume VII | Volume VIII | Volume IX |
| Volume X | Volume XI | Special Edition |