Documents for your files
PROGRESSIVIST DOCUMENT OF THE WEEK
Vatican promotes Hindu divinity
On February 15, 2014, the Vatican's newspaper L'Osservatore Romano published on page 4 a picture of Hindu divinity Ganesha. Should one inquire under what pretext the Catholic Church's main press organ is promoting this idol, he learns that it illustrates an exposition that took place in Rome the day before.

Indeed, on February 14 - the news report tells us - the Vatican Ethnological Museum opened its door to the public for an exposition titled "Indonesia, Land of Harmony." It was a cultural-religious display of objects of art coming from Jakarta in collaboration with the Vatican to promote a stronger inter-cultural dialogue, affirms Fr. Nicola Mapeli, Museum director.

Stefania Pandozy, head of the Ethnological Materials Laboratory, is more explicit. According to her, the goal of the Museum is "to conciliate diverse culture and religions by means of mutual respect."

Thus, under this pretext, the newspaper offers for admiration to its Catholic readers around the world a devilish-looking Hindu idol. It is very difficult not to see in this initiative an implicit adhesion to idolatry.

Below first row, outlined in green, the news report; second row, the enlarged photo published in L'Osservatore Romano.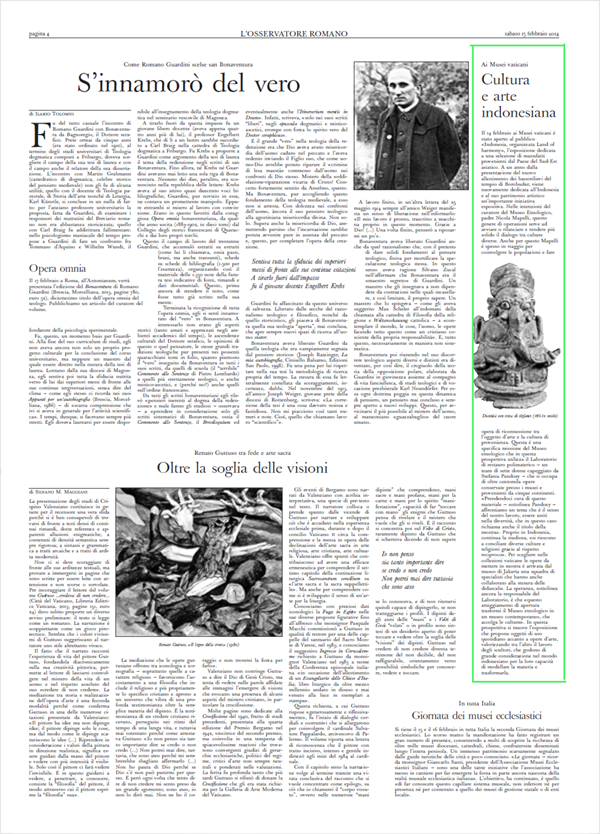 To enlarge the document above click
here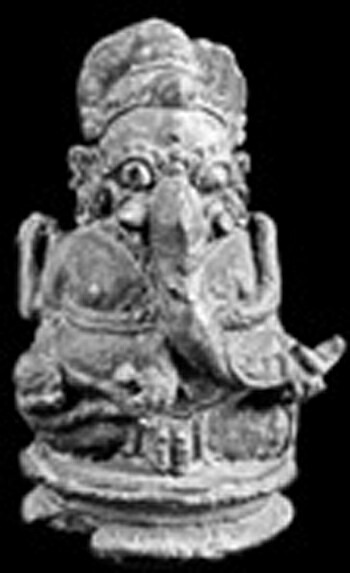 The Hindu 'god' Ganesha has the wisdom of an elephant
and carries the whole universe in its belly...
Posted February 15, 2014