Progressivism in the Church
Church Revolution in Pictures

Photo of the Week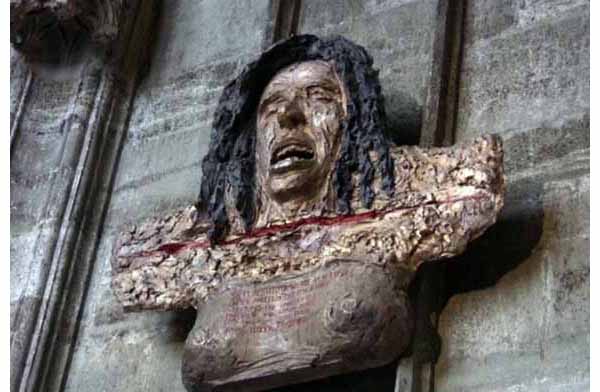 The Cardinal of Vienna Orders a New Sculpture for his Cathedral
Above you see a sculpture representing Sr. Mary Restituta Kafka which Card. Christoph von Schonborn ordered placed in St. Barbara Chapel inside St. Stephen's Cathedral in Vienna. The sculpture was inaugurated on May 27, 2009 with the blessing by the Cathedral's rector. In 1998 Sr. Restituta was declared Blessed by John Paul II.

The Cardinal ordered the work to be made by Austrian artist Alfred Hrdlicka, below, who publicly professes his adhesion to Communism of the Stalinist line.

Until March 2008 the Cathedral museum had exhibited another controversial work by Hrdlicka: a Last Supper in which Our Lord and the Apostles are represented in a homosexual orgy. After facing strong protests from Catholics, the Cardinal ordered its removal. Most likely, he ordered this new work from Hrdlicka as a kind of consolation prize to keep the blasphemous artist in good moods.

By the way, Sr. Restituta - together with communist partisans - was killed by the Nazis, a detail that Hrdlicka did not ignore. Indeed, he engraved on the sculpture: Sr. M. Restituta was executed on March 30, 1943 along with these communists ...(their six names follow ). Thus, besides producing a blasphemous work, he managed to find a way to advertise Communism in a Catholic Cathedral.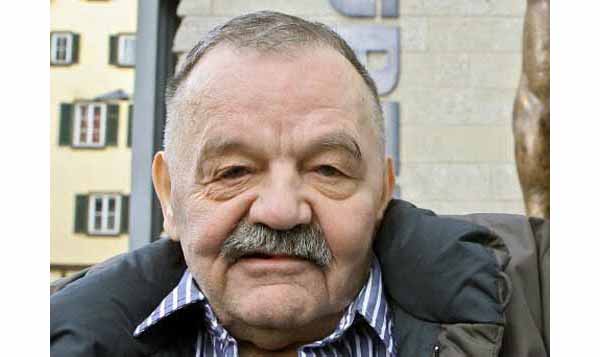 Internet photos
Posted June 7, 2009

Related Topics of Interest

French Diocese Presents Christ as an E.T.

Dance Festival in St. Gallen Cathedral

A Requiem for Judas in Austria

An Immoral Art Exposition in Brussels Notre Dame Chapel

A Theater Play Desecrates a Church in Lucerne

Dervishes Perform in the Votive Church of Vienna

Niederauer's Desecration of the Holy Eucharist

Hindu dances at Lourdes
Pictures | Home | Books | CDs | Search | Contact Us | Donate



© 2002- Tradition in Action, Inc. All Rights Reserved