Progressivism in the Church
Church Revolution in Pictures

Photo of the Week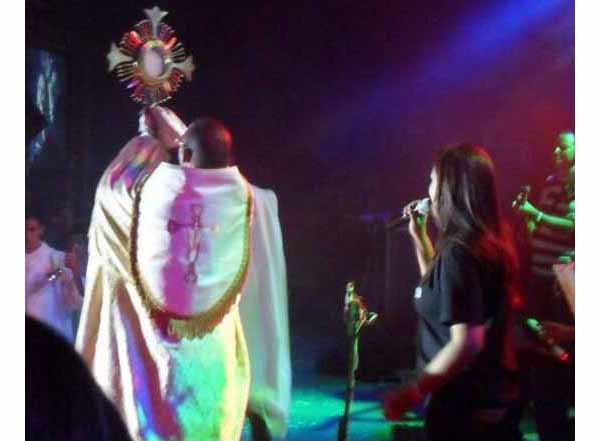 The 'Banquet of the Lamb' in Rio
In late June 2010, Rio de Janeiro, Brazil, saw the enactment of yet another 'Banquet of the Lamb' ceremony, which is a supposed adoration of the Holy Sacrament in the charismatic style, above.

Along with rock dancing and magic shows, below, first & second rows, amidst an infernal noise (according to some present), a Mass is said and the Holy Eucharist presented for adoration. This new extravagant and blasphemous religious equation also includes a statue of Our Lady installed in a place of honor, as seen in the third row at left. The picture in the last row gives one an idea of the disco atmosphere that surrounds the "adoration."

The event was put on by Canção Nova [New Song], a Brazilian charismatic group that counts on the approval of Rome. Archbishop Orani Tempesta of Rio also gave his blessing to it.

To watch the 'Banquet of the Lamb' of 2007, click here.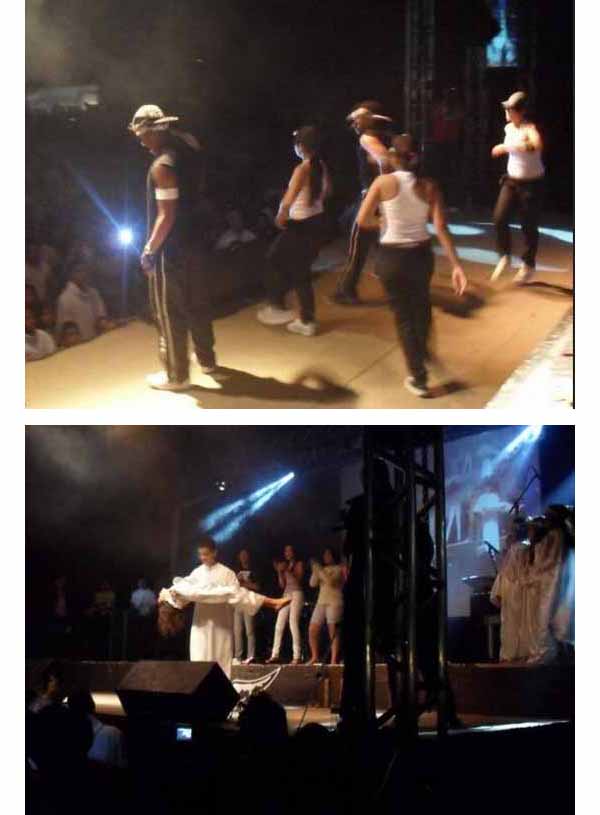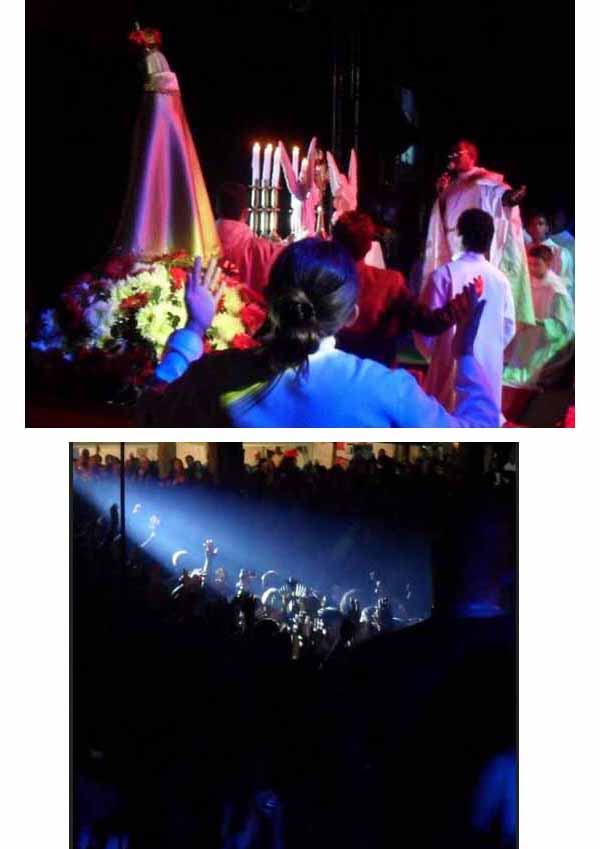 Fratres in Unum
Posted July 18, 2010

Related Topics of Interest

Cologne's Basilica Offers a Disco Display of Lights

Disco Mass in Vienna

John Paul II Dances to Rock

Balloon Rock Mass in Vienna

Eucharistic Congress Turned into a Rock Concert

The Rock Priest

A Charismatic Weekend in Steubenville

Frenetic Holy Week in Santiago, Chile

Disco Mass in Eisensdat

Catholic Dance Classes in Belgium
Pictures | Home | Books | CDs | Search | Contact Us | Donate



© 2002- Tradition in Action, Inc. All Rights Reserved