Progressivism in the Church
Church Revolution in Pictures
Photo of the Week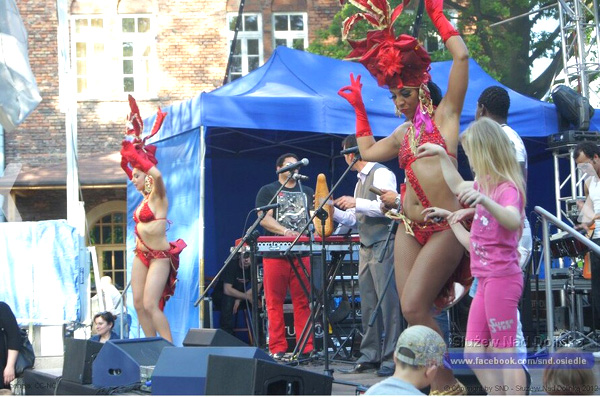 'Chaste' attractions of a Dominican bazaar, Warsaw
After the show of Polish Dominican monks imitating Lady Gaga, we found that the same charity bazaar had still other surprising attractions. As we see above, and below first row, there were also Caribbean dancing shows with women dressed in extremely immoral and provocative apparel.
Let us not forget that at an event like this the attractions should be geared toward entertaining children, the youth and Catholic families present, such as those shown in the second and third rows below. Where is the Catholic morality of the Dominican monks of Warsaw who do not fear God in presenting these scandalous examples for children? We can see one result in the first picture when a girl in pink climbs onstage to imitate the steps of the almost nude dancers...
Between shows, in the fourth row, we see a Dominican superior wearing a clownish hat preparing to start the raffle event. In the fifth row, some buildings of the Dominican Monastery on the outskirts of Warsaw and the patio where the charitable bazaar took place on May 20, 2012.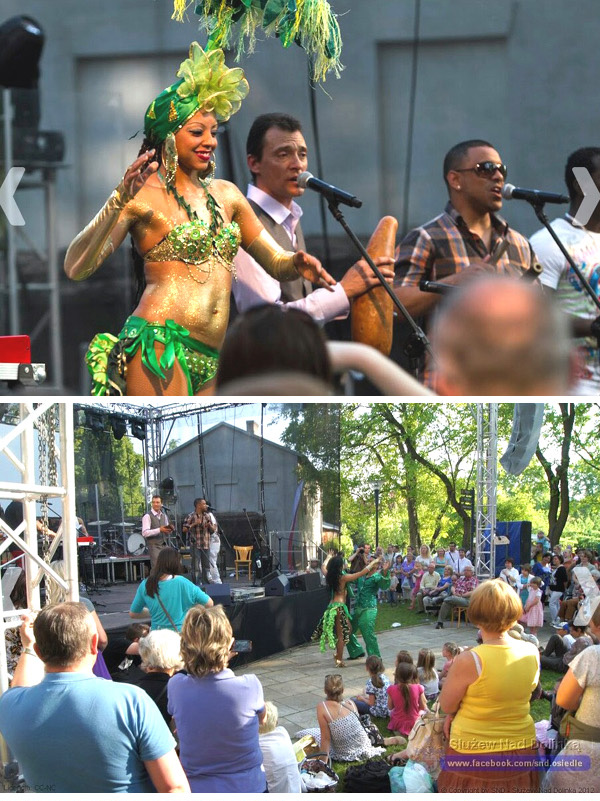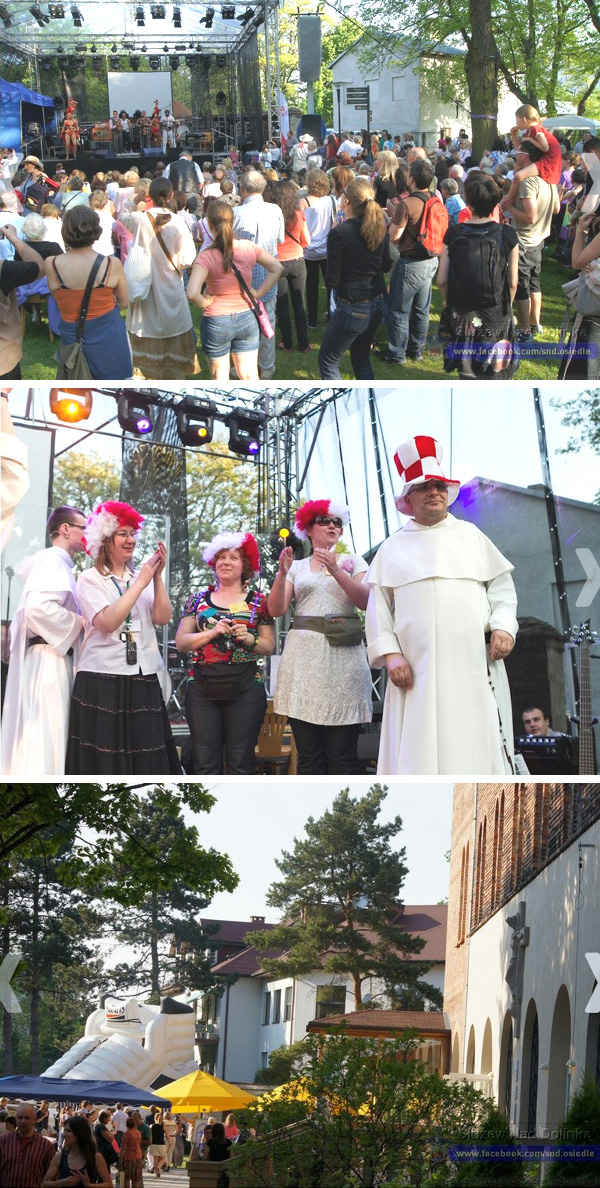 Posted February 3, 2013
________________________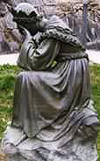 Our Lady of La Salette,
restore the Holy Church.