Progressivism in the Church
Church Revolution in Pictures
Photo of the Week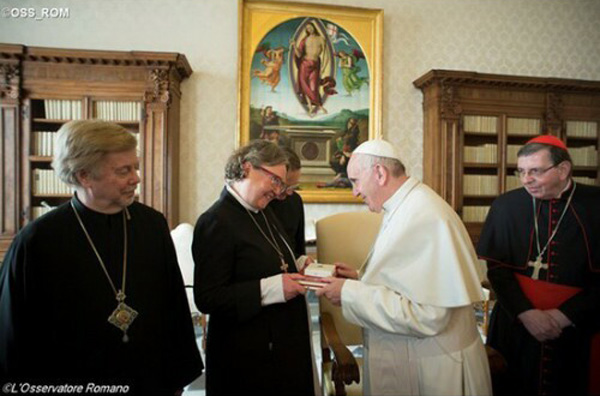 Pro 'gay' Finnish Lutheran bishop received by Francis
On January 18, 2016, Pope Francis received Irja Askola, the first woman bishop of Helsinki, Finland,
above.
It happens that Askola, besides being a heretic, has a declared pro-"gay" agenda. In a speech addressing homosexuals at the European Forum of LGBT Christians in Alppila church in Helsinki (May 24, 2014),
below first row
,
she affirmed
:
"I wish you to feel welcome, very welcome, in our whole Church and in this Diocese. You carry with you something that we need in our Church: The wisdom to be sensitive to all those who have struggled to be accepted, to hear the voices that have been ignored and to recognize the beauty that has been forbidden to be appreciated."
So, Bergoglio, promoting conciliar ecumenism, also reinforced femininsm and, once again, championed the homosexual propaganda. Three birds killed with one shot.
News reports
here
&
here
.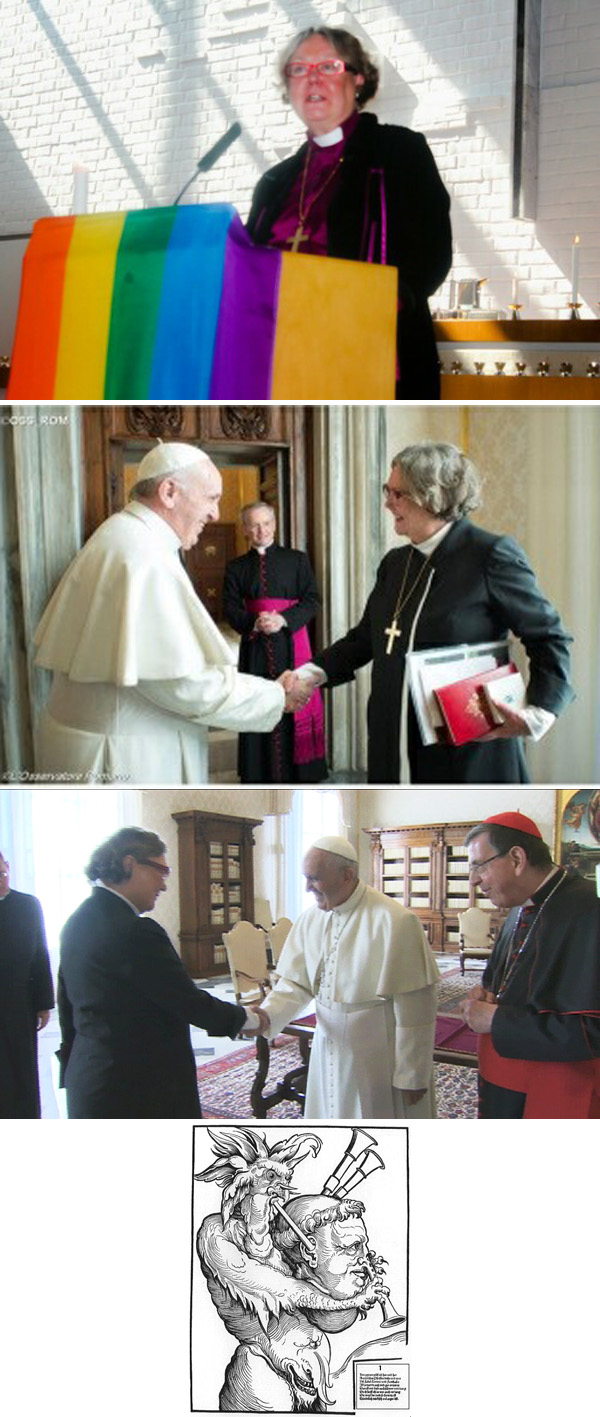 Posted April 3, 2016
________________________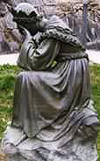 Our Lady of La Salette,
restore the Holy Church.