Progressivism in the Church
Church Revolution in Pictures
Photo of the Week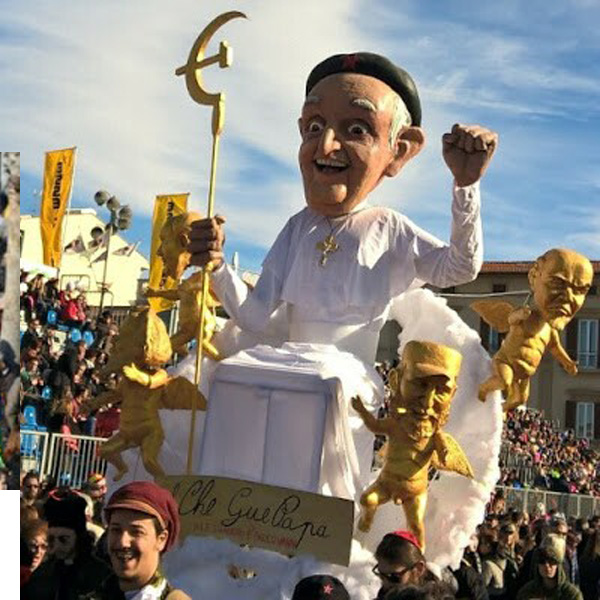 Pope portrayed as communist in Italian carnival
The carnival of Viareggio is famous for its humor and vivacity. This year of 2017 among the floats was one dedicated to Pope Francis. It pictured him as a communist.

Wearing a beret of Che Guevara, carrying a hammer and sickle staff and showing a clenched power fist, Bergoglio was shown surrounded by four floating angels with the heads of Marx, Lenin, Fidel Castro and Mao Tse-tung. The satire was the work of the brothers Alessandro and Paolo Vanni.

The figure of the Pope seated on a cloud could also stand, as shown in the first row below, and the heads of the angels bobbed up and down to greet the audience. The float was named "The Che GuePapa," a play of words on the name Che Guevara.

When Pope Francis' fame as a communist reaches this degree of notoriety, there are two obvious conclusions to be taken:

1 - It is no longer allowed for progressivist and conservative Catholics to cry out in horror when we traditionalists point to him as a communist;

2 - It is a confirmation of the prophetic words of Our Lady of Fatima who said: "Russia will spread its errors throughout the world." Indeed, we now have a Pope – and he is not the first although the most blatant – who is openly promoting Communism. It has infiltrated Holy Mother Church, which should be the main bastion against Communism.




Posted March 5, 2017
________________________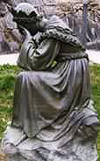 Our Lady of La Salette,
restore the Holy Church.
________________________