Progressivism in the Church
Church Revolution in Pictures
Photo of the Week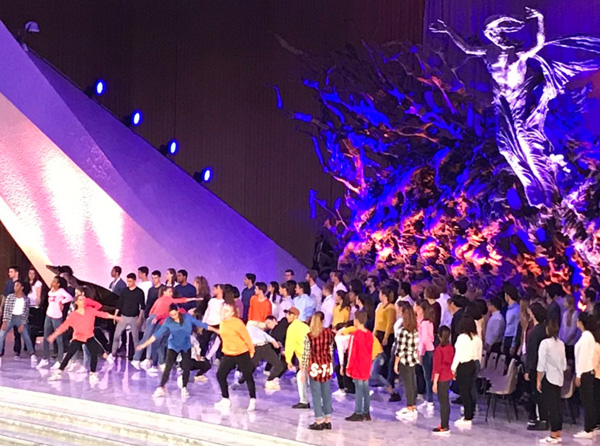 Papal audience for the youth ends in crazy rock
On October 6, 2018, Pope Francis met a group of youth in a two-hour-session that included songs, dances, personal testimonies packed with bold demands and also a speech by Francis himself.
The general audience – we believe this singular type of meeting could be included under this title – ended with a presentation of a lively "choreography," which was nothing but crazy rock 'n roll, as the reader can see in the pictures on this page and a gif we are placing in the
last row
.
Unfortunately, this is
not the first time
there has been a modern dance performance at the Vatican. We are sorry to see this kind of inappropriate display of vulgarity and immodesty in a place that should reflect the elevation, seriousness and purity of Our Lord Jesus Christ.
In the
second to the last row
we see Francis' eyes disclosing an extremely concerned state of mind, displaying a mixture of anger, suspicion and personal insecurity. If we are aptly interpreting his psychology, this anger shows that he is preparing to retaliate against those who want to put him down; the suspicion reveals that he does not know whom he can trust; the insecurity reveals that he has skeletons in his closet that he fears can be revealed. The photo was taken when Francis was leaving one of the ongoing October Synod sessions.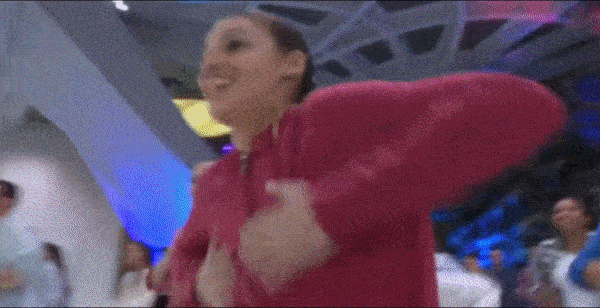 Posted October 14, 2018
________________________