Progressivism in the Church
Church Revolution in Pictures
Photo of the Week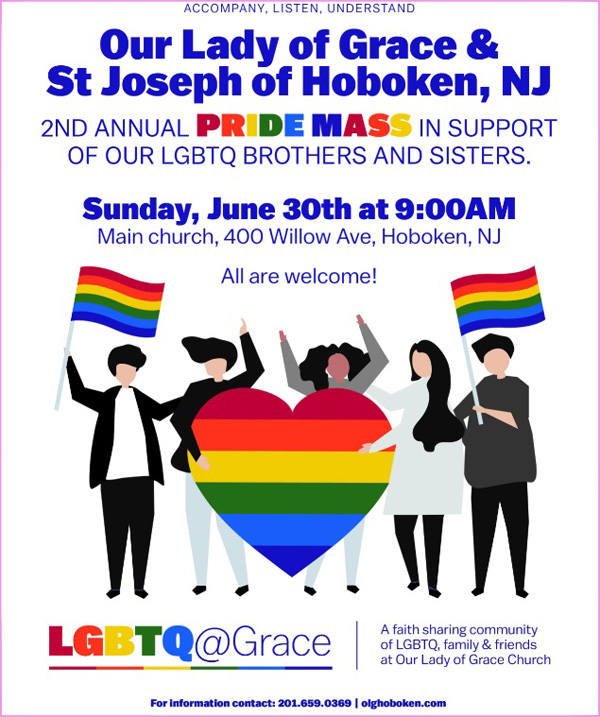 Newark parish promotes a 'pride Mass'
For the second year, The Church of Our Lady of Grace & St. Joseph in Hoboken, New Jersey, is promoting a "pride Mass" to support homosexuals and other perversions that come from the same vice against nature.

Last year, after the parish priest Fr. Alexander Santora announced the initiative, he received a surprise visit from his superior, Card. Joseph Tobin, Archbishop of Newark, first row below. The visit was correctly interpreted as a sign of Tobin's approval of Santora's promotion of homosexuality.

By the way, according to well-informed sources, Tobin, as well as the Archbishop of Chicago Blase Cupich, were proposed for their positions by Card. McCarrick, a confessed homosexual, at that time an influential friend of Pope Francis, but today fallen from grace.

So, it is not surprising that Fr. Santora finds it opportune to advance his career by promoting this vice that cries out to Heaven and calls for vengeance.

Everything can be easily explained inside the corrupt ambience of the Conciliar Church: A "cesspool of impurity," according to Our Lady of la Salette.

A parallel note: The general silence of the Conciliar Church about June being the month dedicated to the Sacred Heart of Jesus is a collateral proof that it has almost completely abandoned the Catholic Faith.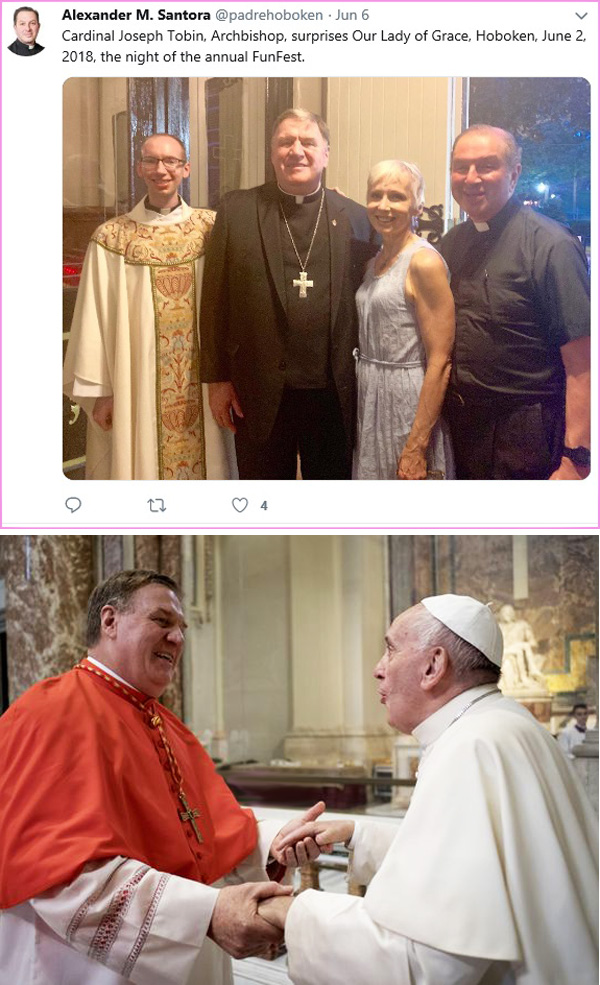 Posted June 2, 2019
________________________