Progressivism in the Church
Church Revolution in Pictures
Photo of the Week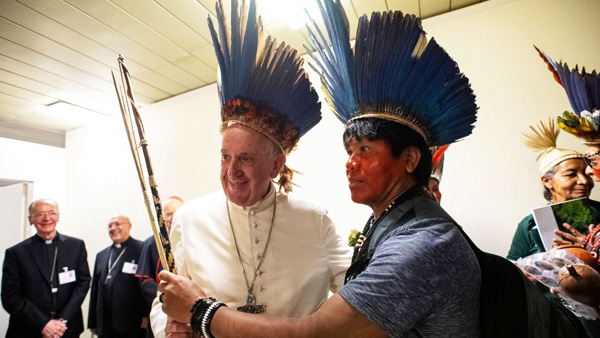 Pope adheres to Tribalism
During the Amazon Synod Pope Francis did not lose any opportunity to take extravagant poses little known by the public. Two of them are documented on this page.
Above
, you see him donning an Indian headdress while accepting a bow and some arrows offered to him; in the second,
below
, he readily wears a headband offered to him by an Indian woman who came to greet him and was using it on her own hair.
Besides belittling the Papacy by wearing these symbols of Tribalism – a way of being exactly opposed to the Christian Civilization that the Papacy represents – such behavior brings to mind Louis XVI, still King of France, who donned the Phrygian cap or "
liberty cap
,"
second row below,
a symbol of the Revolution that would wipe out the Monarchy and implant a new diametrically opposed regime in the State.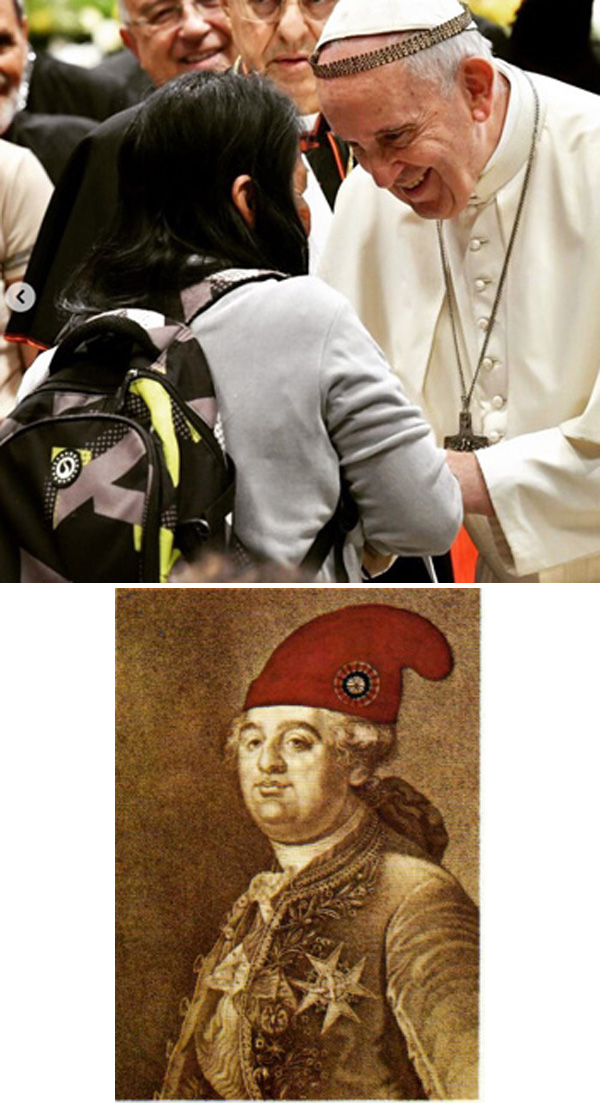 Posted November 10, 2019
________________________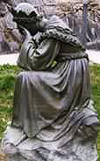 Our Lady of La Salette,
restore the Holy Church.