Progressivism in the Church
Church Revolution in Pictures
Photo of the Week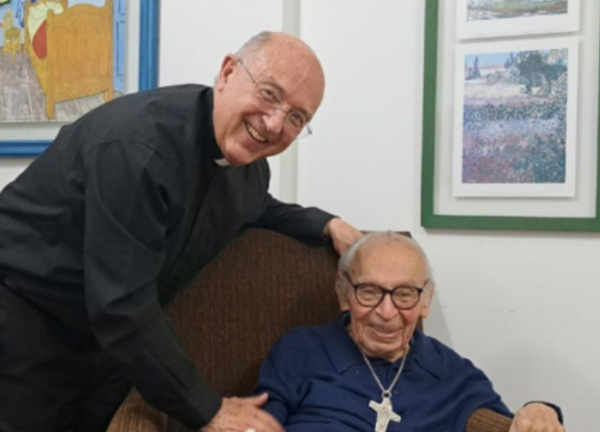 Cardinal gives his cross to Gutierrez
The 95th birthday of Fr. Gustavo Gutierrez was celebrated on June 6, 2023. To acknowledge this well-known founder of Liberation Theology, Vida Nueva magazine in Spain interviewed Card. Pedro Barreto, Archbishop of Huancayo, Peru, to find out what he thinks about Gutierrez.

Barreto told the magazine that he fully approved of the Liberation Theology of Gutierrez. The Peruvian Cardinal added that on January of this year he paid a visit to Gutierrez and gave his Bishop's pectoral cross to him as a sign of his admiration. It is this symbolic act that the photo above documents.

Below, Francis gives his support to Gutierrez as a representative of Liberation Theology.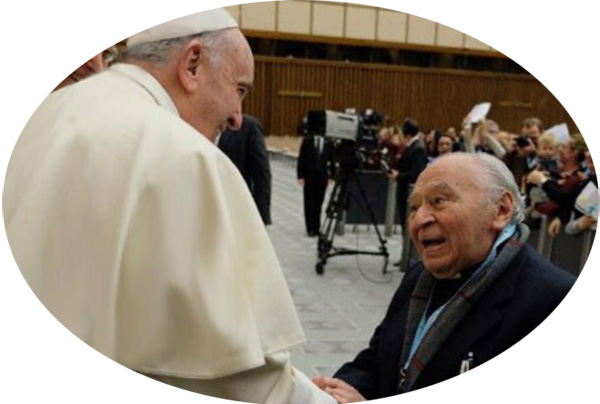 Posted June 11, 2023