Progressivism in the Church
Church Revolution in Pictures
Photo of the Week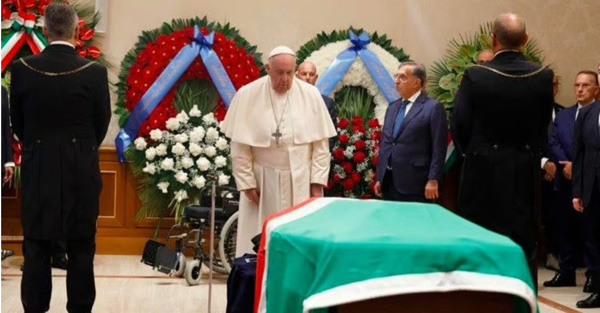 Francis attends funeral of communist president
Above
, we see Pope Francis on September 24, 2023, attending the funeral of Italian ex-president Giorgio Napolitano, who received State honors at his death.
Napolitano was an atheist, communist and freemason who during his whole life manifested a great aversion to the Catholic Church. He
determined
that his funeral should be a civil ceremony without any Catholic mark.
By attending Napolitano's funeral and mourning his death, Francis unites with the sentiments of the Grand Lodge of Italy, which
displayed flags
at half-mast at its national headquarters on Janiculum Hill in Rome as a sign of condolence.
With this new gesture Francis confirms his fame of being a communist Pope and adds to it the suspicion that he is also
a freemason
.
An expressive gesture, as well, was the fact that in November 2006, under Benedict XVI, the Vatican decided to confer upon Giorgio Napolitano the honor of becoming a Knight of the Order of Pius IX...
Below
, some shots of Napolitano posing with the symbol of the Italian Communist Party (
Partido Comunista Italiano
- PCI).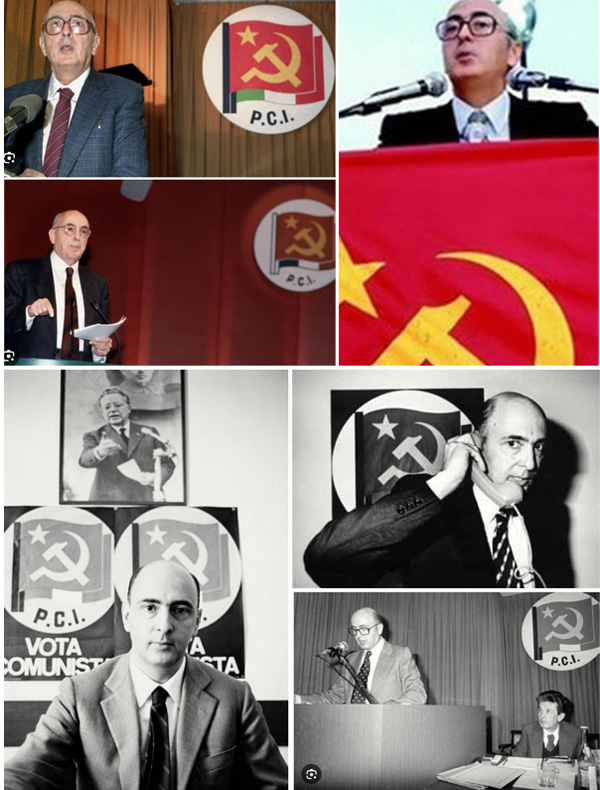 Posted October 8, 2023