Forgotten Truths
The Sermons of Our Lord Were Short

St. Francis of Assisi, in section nine of the Second Rule of Friars Minor, lays out the formula for making sermons. St. Francis, who sought to imitate Our Lord in all things, exhorted his Franciscan sons to keep their sermons short, following the custom of Our Lord, whose sermons were examples of concise brevity.
St. Francis of Assisi
I also warn and exhort the same brothers that, in the preaching they do, their words be fire-tried and pure for the utility and edification of the people, announcing to them vices and virtues, punishment and glory, with brevity of speech because the Lord made His words short while He was upon this earth.
Posted September 10, 2016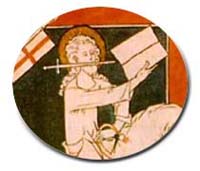 ______________________
| | | |
| --- | --- | --- |
| Volume I | Volume II | Volume III |
| Volume IV | Volume V | Volume VI |
| Volume VII | Volume VIII | Volume IX |
| Volume XI | Special Edition | Special Edition |