Progressivism in the Church
Church Revolution in Pictures

Photo of the Week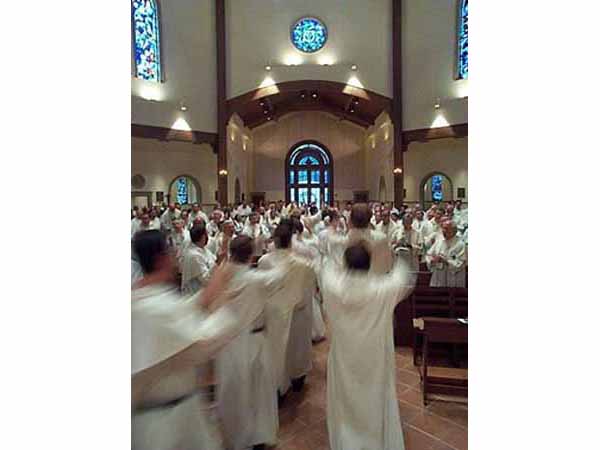 Dominicans Dance at their General Chapter
The General Chapter is the most important meeting of the Dominican Order, held every three years. At these reunions the Provincials of around 100 countries gather to decide the future of the Order or to elect the new General Superior (every nine years). Normally these chapters last for about one month and close on August 8, the feast day of St. Dominic. The 2001 General Chapter was held in Providence, Rhode Island, where the Dominicans have an important College.

Above, we see a session of that Chapter in the College Chapel, where some of the Dominicans present follow the frenzied rhythm of guitars and drums, below first row. We can also observe, in the second row, one of the Friar Preachers during a clownish performance of modern dance before the altar.

Such puerile manifestations of joy seem unbefitting to the extremely serious vocation of the Dominicans - which is to watch over the Church and prevent any penetration of evil, no matter how small it might be. Today, instead of that traditional vigilance, we see the Dominicans taking part in the destruction of the sacrality of the Church, entering the modern world and leading it toward the socio-political left.

Indeed, among the resolutions of that Chapter were these: a call for the abolition of the death penalty, a strong request for the U.S. to lift the embargo against Cuba, and various initiatives asking governments and NGOs to lower the price of medicines in the combat against AIDS. Regarding this last point, it is interesting to note that not a single word was said against homosexuality.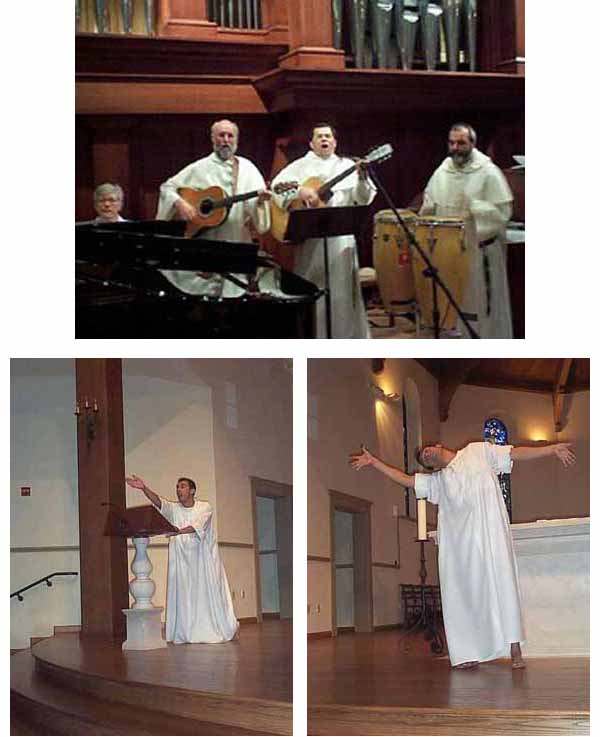 Photos from Inter multiplices Una Vox
Posted July 19, 2009

Related Topics of Interest

Dominican Nuns Celebrate Halloween

Muddy Dominican Sisters

JPII Dances to Rock Music

Cologne's Cardinal Dancing at Carnival

Card. Lehmann Has Been Chosen Fool of the Year

Lehmann Hands over his Clownish Title

Archbishop of Salzburg Celebrates a Clown Mass

Belgian Nun Dances with Priest at WYD in Cologne

Ballon Rock Mass in Vienna
Pictures | Home | Books | CDs | Search | Contact Us | Donate



© 2002- Tradition in Action, Inc. All Rights Reserved