Progressivism in the Church
Church Revolution in Pictures
Photo of the Week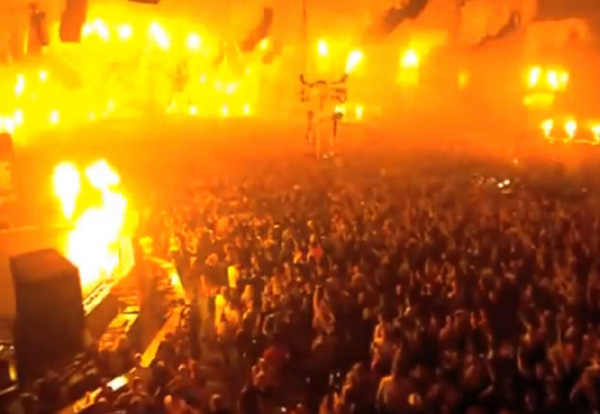 The 'Christotheque' arrives in Italy: an image of Hell
Producing mixed sentiments of torment, fear and elation, the "Christotheque" - the "Catholic" version of the discotheque - has arrived in Italy. To the hypnotic beat of heavy metal, set with the lyrics of Psalms, thousands of youths deliver themselves to the frenetic spell of rock 'n roll.
They dance-jive in an atmosphere of orgy in the darkened auditorium, machine-gunned by lights that change by the second, flashing in different colors and producing illusory impressions such as the hellish fire shown
above
.
The fury of the dance breaks momentarily to feature the recitation of a Psalm in a feminine voice with extra-terrestrial resonances. A New-Age Jesus is depicted - an implicit blessing of that inadmissible behavior.
How to explain the enormous number of youth present? It is because the Church gives full support to the initiative. The "Christotheque" is an invention of Fr. Jose Antonio da Silva Coelho from Rio de Janeiro,
last row below
, who is now exporting it to Italy. Nicknamed DJ Zeton, he owes part of his fame to being director of the displays of dance, sound and music at Pope Francis' Mass at the WYD-2013 in Rio.
He explains the goal of his "new evangelization:" "Many people think that to dance is a way to look for sex, but if the lyrics of the songs and atmosphere let the youth understand that this is just a way to have fun, then, I believe that dancing can become a way to get in harmony with one's own body. It is not necessary to see sexuality everywhere."
Thus, for DJ Zeton, this devilish atmosphere of discotheque and the frenetic dance, which he calls "trance-forming," would be a way to bring youth closer to the Church...
The "Christotheque," also called "God's Party" in Italy, has already been established in Taranto, Sicily and Marsala.
To watch a 5 minutes video of one of the "Christotheque" sessions in Italy, click
here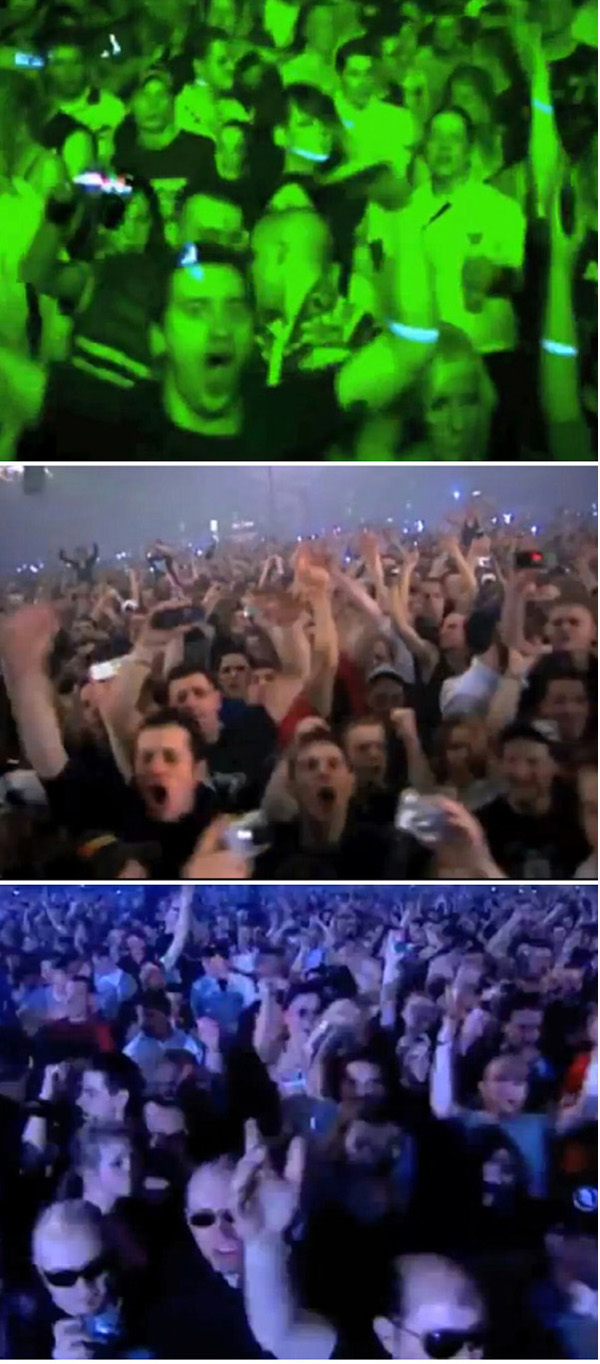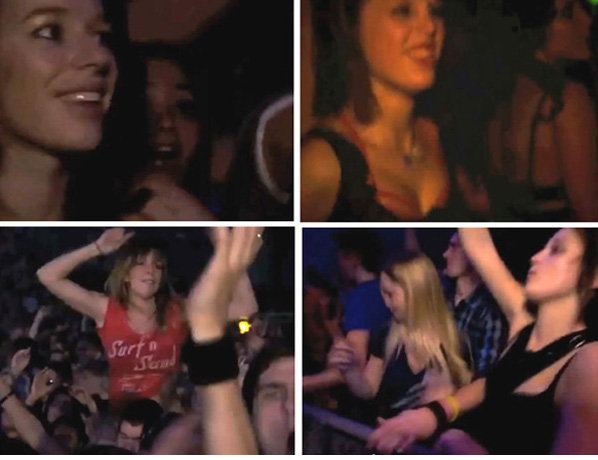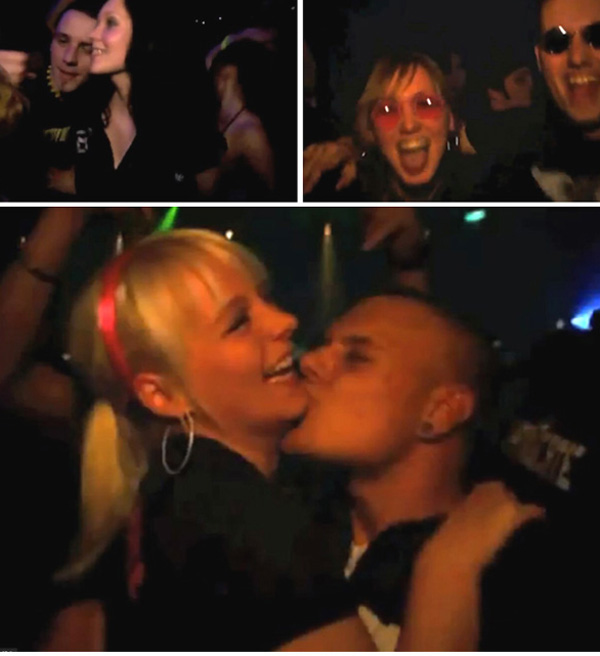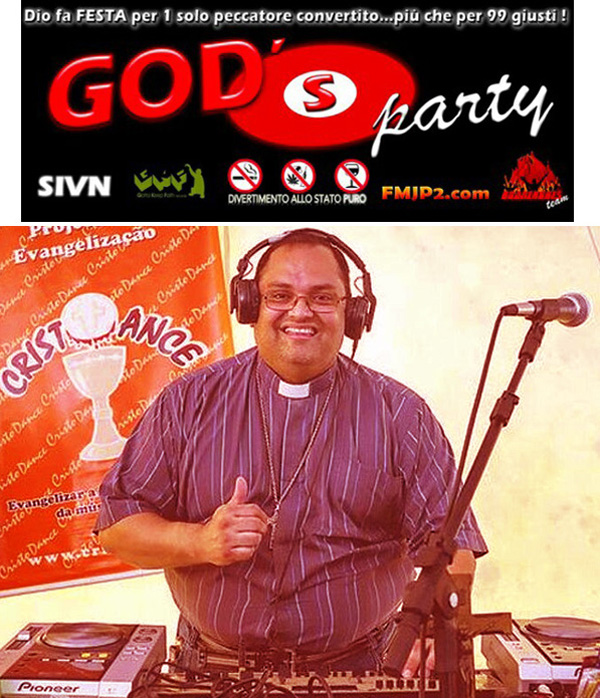 Posted November 24, 2013
________________________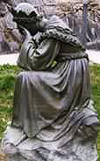 Our Lady of La Salette,
restore the Holy Church.