Progressivism in the Church
Church Revolution in Pictures
Photo of the Week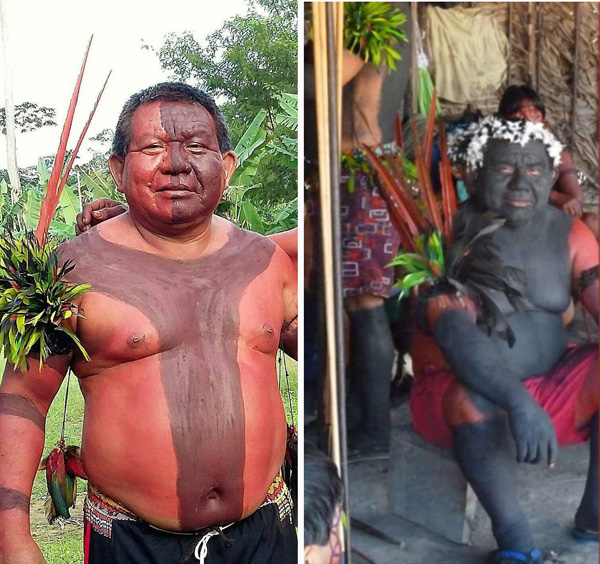 Behold the model for the Amazonian priest
Fr. Justino Sarmento Rezende, above, is a Brazilian Tuyuka Indian, born in a small village in Amazonia. He is a Salesian priest who received his formation in the city of Manaus, capital of the State of Amazonas.

Fr. Rezende was invited to participate in the Amazonia Synod of Bishops at the Vatican (October 2019) as an expert in evangelization among the Indigenous peoples. Afterwards he helped 15 Bishops to write its Preparatory Document and Instrumentum Laboris, whose subject matter was: Amazonia: New Paths for the Church and an Integral Ecology.

Given the importance the Vatican gave to Fr. Rezende, it is not exaggerated to say that he is a model for what Pope Francis and the Bishops want for the future Church in the Amazonia and other similar places.

On this page we see what this new model of priest implies. It indicates adopting a semi-nudity, above, and a suspicious intimacy with women, below first row, as well as introducing into the liturgy of the Mass "local cultural elements." We see what this means in the third row, where one Indian blows drugs into another's nose; the Indian in the far right of the photo, who also received the "hit," is in a sort of trance, spitting on the floor.

Here we have a sample of what is prepared for a large part of the Church...



Posted March 8, 2020
___________________________



________________________