Progressivism in the Church
Church Revolution in Pictures
Photo of the Week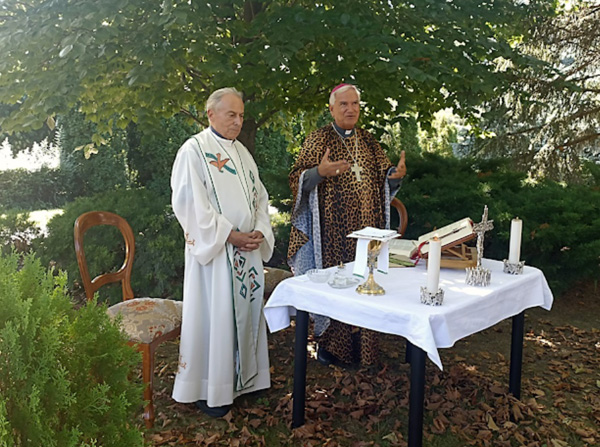 Archbishop launches leopard vestments
On September 4, 2023, Arch. Nicola Girasoli, Apostolic Nuncio to Slovakia, above, traveled to Ruvo di Puglia, Italy, where he was born, to celebrate an outdoors Mass for his countrymen on the anniversary of his priestly ordination

The flamboyant Prelate chose to wear leopard vestments, thus inaugurating a new liturgical style for the celebrant to appear at Mass.

We wonder whether His Excellency is trying to launch a tribalist mode of vestments to fit with the "new Amazonian face of the Church," as Pope Francis desires. Or is it just a question of personal vanity and a desire to bring to the Church the feminine trend of wearing leopard dresses.



Posted September 17, 2023